Tornado hits Massachusetts town, officials say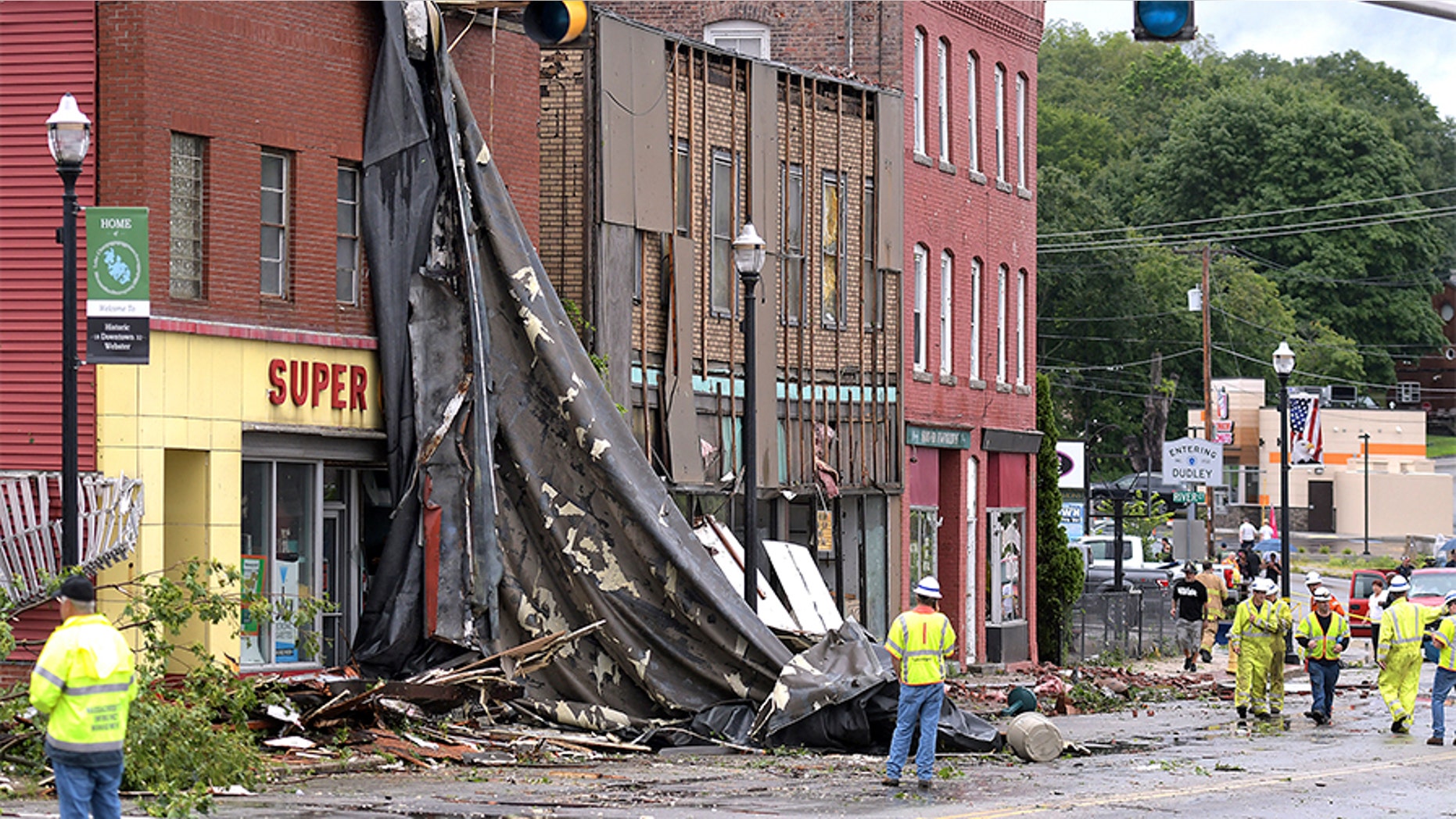 A tornado thrashed its way through a Massachusetts area, injuring at least one person and causing significant damage, officials said Saturday.
In the wake of the twister that bore through Webster, a town near the Connecticut border, fire and rescue officials posted on Facebook that there were downed trees and power lines and people left without electricity.
'FIRE TORNADO' REACHED 143 MPH AS IT CAUSED PATH OF DESTRUCTION IN SCORCHED CALIFORNIA
The tornado was confirmed by the National Weather Service Boston on Twitter. In a followup post, the agency said the twister had estimated maximum wind speeds of 100-110 mph.
"Three buildings have been condemned due to severe wind damage," Webster Fire/Rescue wrote on Facebook. "Of that, two of the buildings are currently being torn down due to the damage leaving them structurally unsound."
Roughly two dozen people had to leave their homes due to damage, officials said.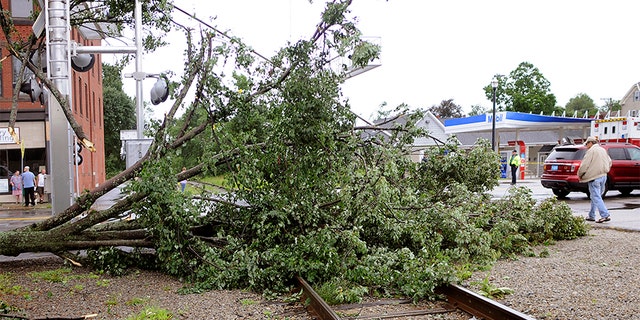 TWIN NORTHERN CALIFORNIA FIRES FORCE THOUSANDS TO FLEE HOMES
A person suffered injuries after "part of a roof fell on top of a car," officials said in the post. The woman had been driving in town when the tornado hit and was taken to a hospital with minor injuries, Webster police said, according to The Associated Press.
Images of the destruction in the area captured a number of fallen trees and debris-covered streets.
The Associated Press contributed to this report.