3 adults cited after brawling at their kids' youth wrestling tournament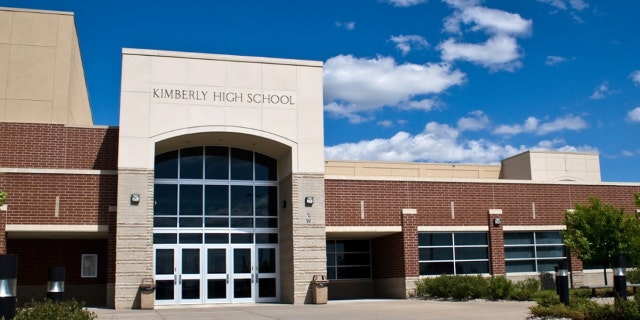 A trio of adults were given citations after a fight broke out at a youth wrestling tournament on Feb. 3.
The Kimberly Youth Wrestling Tournament was supposed to be an event for the children to shine, until their parents decided to take the spotlight. A cell phone video captured an argument turning physical between parents in front of their children at Kimberly High School, in the small town of Kimberly, Wisconsin.
Officers were sent to Kimberly High School at 2:30 p.m. on Feb. 3. After an investigation, they determined what the video had shown, that a few of the parents had been involved in a verbal and physical altercation, per the Fox Valley Metro Police Department.
'MALL BRAWL' INVOLVING HUNDREDS OF YOUTHS YIELDS 4 ARRESTS
WARNING: GRAPHIC LANGUAGE
Husband and wife, Shannon Volkman, 39, and Nicole Volkman, 33, were cited for disorderly conduct and battery, while Cassandra Hamill, 33, was cited for disorderly conduct.
Per the police report, Officer Lefeber responded to the scene based on a complaint by the husband of Mrs. Hamill.
On Monday, the video gained attention on Twitter before being deleted.
Some of the parents can be heard shouting obscenities in the video, originally obtained by the Post Crescent. The parents can be seen getting physical and spilling onto the ring just a few feet away from participating youth wrestlers. At the same time, other members of the crowd attempted to separate them.
WRESTLER'S SKULL FRACTURED AFTER BEING HIT WITH A MASSIVE BRICK IN THE RING
Both parties have a history with each other, according to the police report. The Volkmans and Hamills had been accused of name calling and swearing at each other during a previous wrestling tournament.
To prevent future events like this, the officer told both families to keep their distance and not communicate or have contact with each other in the future.
CLICK HERE FOR THE FOX NEWS APP
Police said the tournament wasn't affiliated with Kimberly School District, although they were allowed to use school facilities.