Thieves break into California office of Rep. Kevin McCarthy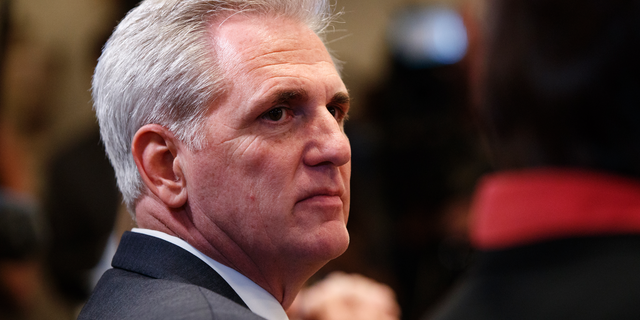 BAKERSFIELD, Calif. – House Majority Leader Kevin McCarthy says thieves broke into his Bakersfield, California, office and he wants help from the public to identify them.
Photos posted on the Republican congressman's Instagram account Monday evening show photos of the men and a large rock on the office floor.
The posting says, "Does anyone know these two guys? They threw a boulder thru our office window and took office equipment."
The photos appear to be from security cameras.
One shows a man in blue and black shorts wearing a pink backpack and a cap. The other shows a man in dark pants and a light-colored shirt carrying a bag.
Bakersfield police Sgt. Brian Holcombe says the department is working on a statement.
McCarthy's office didn't immediately respond to requests for more information.