Thief used sob story about lost cat to enter elderly woman's home, police say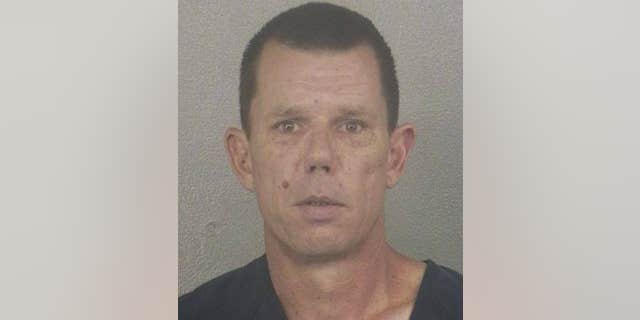 NEWYou can now listen to Fox News articles!
Florida police are searching for a man who allegedly used a story about a lost cat to con his way into an elderly woman's home, before he tied her and her brother up and robbed them.
Hollywood Police said the man, who they believe is 49-year-old Robert Nolan Young, was welcomed into the woman's home Sunday after a sob story about losing his kitten.
"The suspect, Robert Nolan Young, knocked on the door asking for help to find his cat," police spokeswoman Miranda Grossman told WSVN. "The woman offered him some cat food or tuna fish to help him find his cat, and that's when he followed her inside. He tied her up and another elderly victim, which is despicable to happen to two elderly people in their own home."
Police said Young badly beat the victim's brother – who remained tied up for several hours before police could get to him. The woman was able to flee and call police from a neighbor's home.
"She said, 'Come! Come with me. Somebody's breaking in my house. The guy has a knife,'" neighbor John Guerrero told the news station.
It's unclear when during the robbery Young was able to escape.
Police said Young left behind enough physical evidence to help authorities identify him as the prime suspect.
"This was a very frightening incident for the victims, for, I'm sure, the neighbors, knowing what happened," Grossman said. "The good part is that detectives were able to identify him."
According to police, Young is also wanted for theft in Miramar.