The Latest: N. Carolina looks at possible arson in wildfires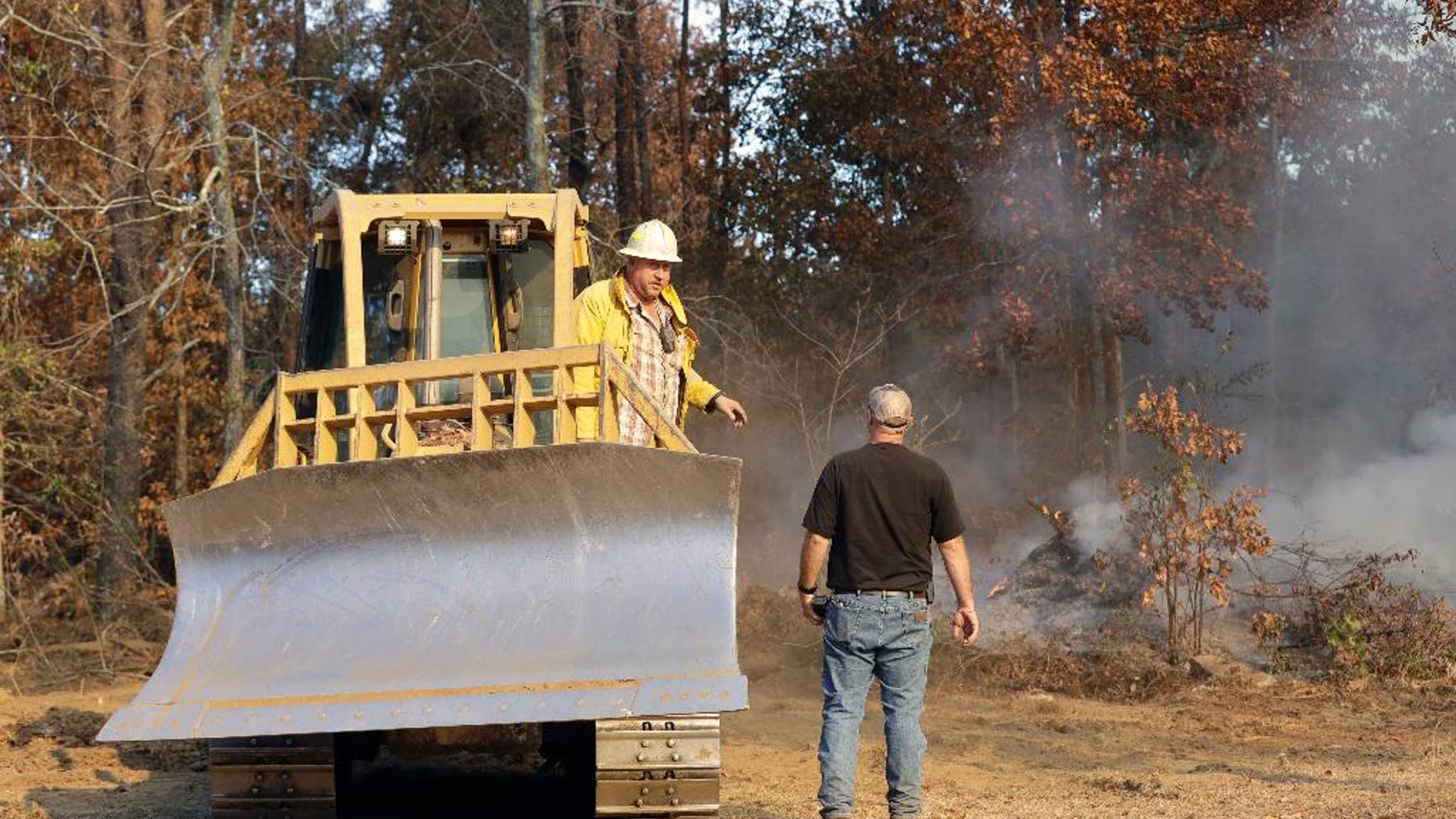 ATLANTA – The Latest on wildfires in the South (all times local):
8:15 a.m.
Forest Service officials in North Carolina are investigating whether many of the wildfires burning in the western part of the state were caused by arson.
The Forest Service said in a news release Thursday that investigators are focused on fires that started Oct. 28 or later. The two largest are the Tellico fire, which has burned about 10 square miles and the Maple Springs fire, which has burned nearly 8 square miles.
The fires are among those in the southern Appalachian mountains, where a relentless drought has turned pine trees into matchsticks torches and forced evacuations in dozens of communities.
Arson arrests have been made in Tennessee and Kentucky.
Gov. Pat McCrory declared a state of emergency in 25 counties in western North Carolina on Thursday, freeing up additional state resources to fight the fire.
___
3:40 a.m.
More than 5,000 firefighters and support staff from around the nation have come to the Southeast, because that's where the wildfires are right now.
Regional aviation director Shardul Raval of the U.S. Forest Service said Thursday that effort includes about 40 aircraft, and three large air tankers are flying out of Chattanooga, Tennessee.
High winds and temperatures and weeks without rain have combined to spark blaze after blaze in the unusually dry landscape. Numerous teams reported wind-driven fires racing up slopes and down ravines as they struggled to protect hundreds of threatened structures.
Thursday's national drought report shows 41.6 million people in parts of 15 Southern states living in drought conditions. The worst is in Georgia, Alabama, Mississippi and Tennessee, but extreme drought also is spreading into the western Carolinas. Kentucky, Tennessee and North Carolina all have fierce fires.