Texas woman's husband who disappeared three years ago found buried in her yard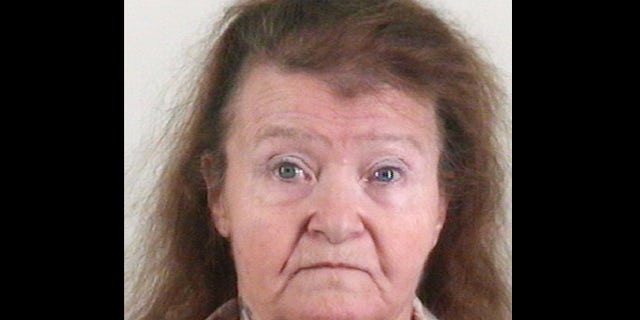 PELICAN BAY, Texas – A 62-year-old widow was charged with murder after her husband was found buried in the front yard of their rural North Texas home, which authorities had searched three years ago after he was reported missing.
Neola Robinson is charged in the death of her husband Pleasant Ervin Robinson, 52, who was reported missing by his employer in May 2010 after he missed more than two weeks of work, according to documents filed in the case. The couple had been married about three years at the time.
Sgt. Lonny Haschel, a spokesman for the Texas Department of Public Safety, said Texas Rangers arrested Robinson on Saturday after new information came to light in the case. He declined to elaborate. The husband's remains were exhumed Tuesday from the yard of their mobile home in Pelican Bay, about 20 miles northwest of Fort Worth, Haschel said.
Robinson was being held in the Tarrant County Jail with bond set at $150,000. Online jail records listed no attorney for her.
No one else has been arrested and authorities have no other suspects, Haschel said.
Pleasant Ervin Robinson was last seen May 29, 2010, on a store security video in the Fort Worth suburb of Lake Worth buying food and mattresses, according to a search warrant affidavit filed in August 2010 and obtained Wednesday by The Associated Press. The warrant was to search the house for blood evidence, financial documents and DNA.
His wife went to the machine shop where he worked in early June and was shaking as she said, "He's gone. He's gone," saying that he packed up some belongings and left on May 31, 2010, the document said.
One of his friends told authorities that Neola Robinson was jealous of his female friends. She told one of his friends in May that if he came home, "he's going to be missing some body parts, or I'm going to kill him and I don't care if I go to prison," the document said.
On May 18, 2010, he removed money from the couple's joint checking account and opened a separate checking account by himself. Four days later, police responded to a domestic dispute at the house where Neola Robinson had locked her husband outside because he refused to give her money, the document said. Later that night, Neola Robinson went to a bar and told a mutual friend that she was going to kill her husband, the document said.
Officers searching the home in June 2010 found what appeared to be a large blood stain in the bathroom. The officer said the home was clean and the kitchen floor appeared to have been recently scrubbed, although the home was cluttered and dirty when he responded to the domestic dispute the previous month, according to the document.
Bank records show that activity continued on his personal bank account after he was reported missing, and Neola Robinson can be seen in a bank's ATM video and a store's security video using a debit card from his bank account, according to the 2010 affidavit.