Texas police charge man with kidnapping following Colorado capture with girls, 14 and 7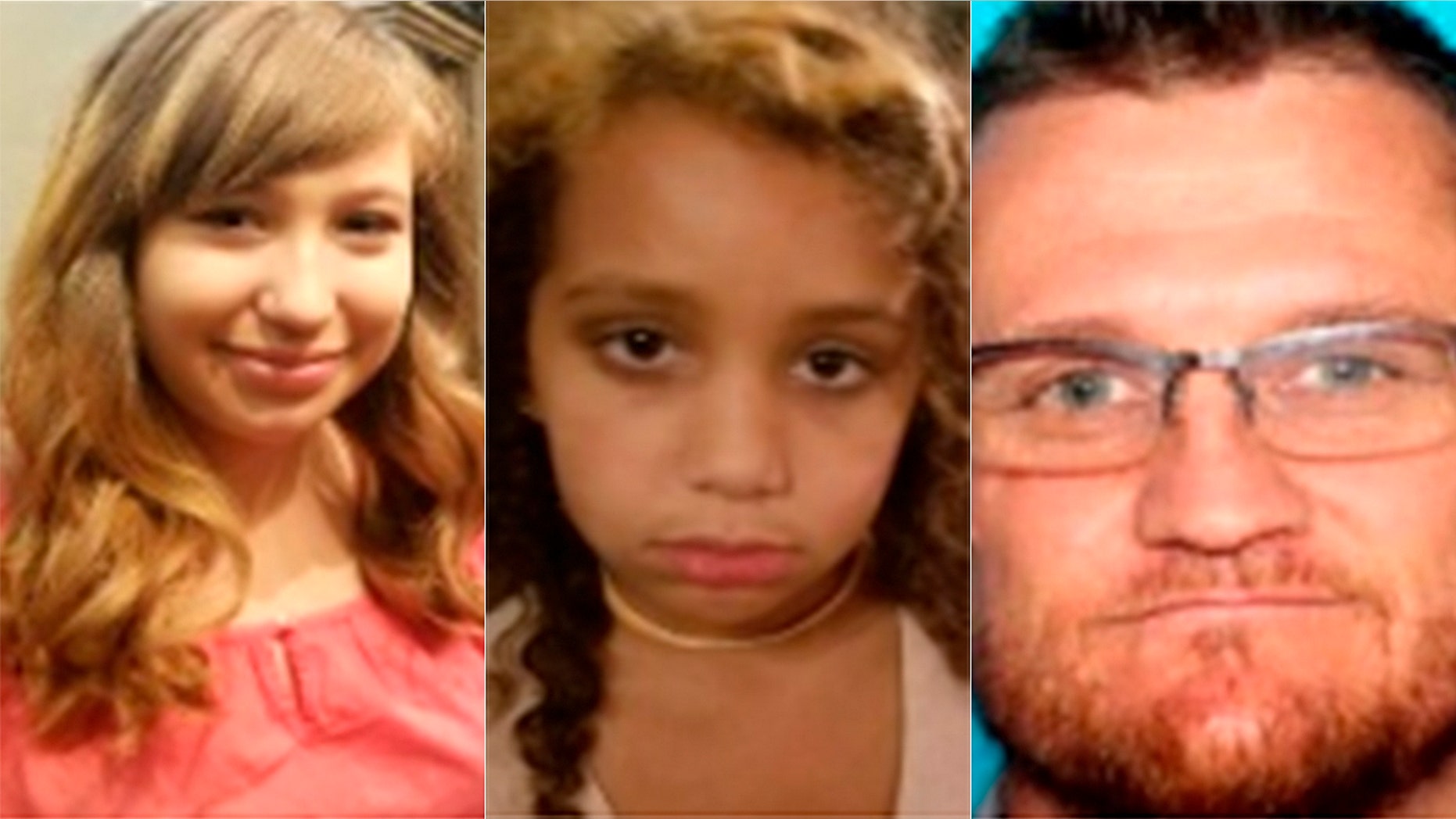 Texas police said Thursday that they charged a man with kidnapping following his capture in Colorado with two young Texas sisters who were the subject of an Amber Alert.
Round Rock police say that they charged Terry Allen Miles, 44, with felony kidnapping after he was captured in Colorado on Wednesday night. The girls, Lilianasi "Lily" Victoria Cake Griffith, 14, and Luluvioletta "Lulu" Mariposo Bandera-Magret, 7, were found safe.
According to an unsealed FBI special agent affidavit, Miles, who lived with Tonya Bates -- the girls' mother -- texted his own mother the day he allegedly found Bates' body, saying he "came home to something bad." He reportedly sent the message using one of the girls' phones and added that the three of them were leaving while placing blame on Bates' boyfriend.
TEXAS AMBER ALERT GIRLS FOUND SAFE IN COLORADO; SUSPECTED KIDNAPPER CAUGHT
Texas police issued an Amber Alert on Dec. 31 after locating Bates' body inside the home while responding to a welfare check. Police said Miles was considered a "person of interest" in the suspicious death.
After days off the grid, police traced Miles to Trinidad, Colo., after he was captured on a business surveillance video on Dec. 30. The girls were not seen with him at the time.
But around 7:30 p.m. Wednesday evening, Las Animas County sheriff's officials received a tip saying Miles and the girls were in the area, the Dallas Morning-News reported. Police found Miles' vehicle and pulled up behind him, according to the paper.
TEXAS POLICE SEEK GIRLS, 14 AND 7; MAY BE WITH PERSON OF INTEREST IN SUSPICIOUS DEATH
Round Rock Police Chief Allen Banks said Miles' vehicle started to drive erratically and a law enforcement official waited for backup before engaging the car.
Miles was taken into custody and the girls were taken to a hospital. Child Protective Services in Texas and Colorado will work together to get the girls connected with family, Banks said.
"Our whole goal and hope was that we got those girls safe," Banks said. "We have a lot of questions to ask him. A lot of questions to ask them. And that will be done here in the next couple of days."
In 2011, Miles was arrested in Louisiana on attempted second-degree murder charges, KPLC-TV reported at the time. The outlet also reported that Miles was well known to Calcasieu Parish Sheriff's officials for domestic violence and drug complaints. He is reportedly still considered a person of interest in an open 2014 homicide investigation.
The Associated Press contributed to this report.