Girl, 6, allegedly choked 1-year-old brother after dad left them in car, dad charged: report
A Texas father was charged on Monday with child abandonment six months after police say his 6-year-old daughter strangled her 1-year-old brother to death in the back seat of the car while he was thrift shopping, The Houston Chronicle reported.
Adrian Deshaun Middleton, 26, allegedly told authorities he left his two children in the car while he browsed a thrift shop near Houston.
ARIZONA MAN GETS 35 YEARS IN PRISON IN CHILD ABUSE CASE THAT 'SHOCKED THE SOUL': REPORT
When Middleton returned, his daughter was crying and said she'd done "something bad," according to court documents. Middleton found his son unresponsive with a seat belt wrapped around his neck.
Middleton called 911 and tried to perform CPR while awaiting paramedics. His son was taken to a hospital where he was pronounced dead, The Chronicle reported. The boy's death was ruled homicide by strangulation.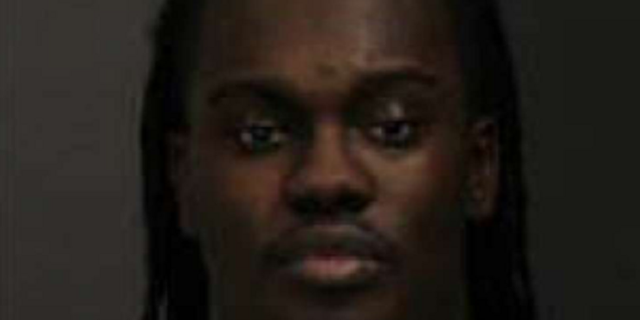 Middleton's daughter told authorities she had wrapped the seatbelt around her brother's neck because he wouldn't stop crying, court records said. She allegedly said she thought he had fallen asleep.
TEXAS FATHER AND SON ALLEGEDLY KILLED NEIGHBOR OVER MATTRESS IN TRASH BIN: VIDEO RELEASED
Middleton told authorities he had given his kids snacks, put on a movie, and left the air conditioner running while he went shopping. He said he occasionally "peeked out of the store window to check on them."
Surveillance footage cited by court documents indicated Middleton had stayed an hour longer than what he originally told authorities and did not check on his children, The Dallas Morning News reported.
Middleton was charged Monday with abandoning a child under 15.