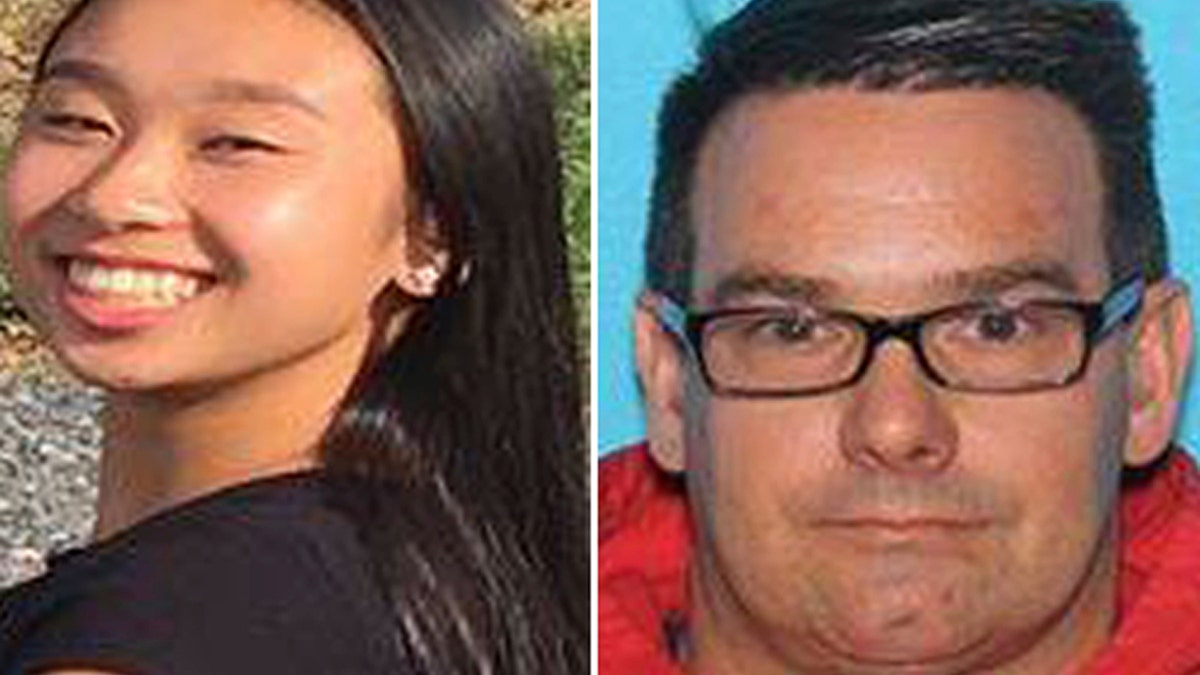 ALLENTOWN, Pa. – A Pennsylvania teenager who was missing for almost two weeks along with the 45-year-old man who frequently signed her out of school without her parents' permission was returned home and the man was in custody after the two were found in Mexico, authorities said.
Federal agents and Mexican authorities found 16-year-old Amy Yu and Kevin Esterly in Playa del Carmen on Saturday and they were flown to Miami, authorities said. Police said the girl, who was in good health, arrived on Sunday in Philadelphia and was taken home to Allentown, 60 miles (97 kilometers) northwest of the city. Esterly was awaiting processing in Miami. The married father of four will face a charge of child custody interference when he arrives in Pennsylvania.
The girl's mother, Miu Luu, told The (Allentown) Morning Call that she cried from relief after being told that the pair had been located.
"For two weeks, I've had trouble sleeping and eating," Luu told the paper. "I'm very happy."
They had been missing since March 5, when local police said they bought one-way tickets from Philadelphia to Dallas and then headed to Cancun. Police said they believed the teen went willingly with Esterly, who signed her out of school 10 times in the last few months. The girl had altered her student records to list Esterly as her stepfather, said Gary Hammer, of the Colonial Regional Police Department. Mexican authorities issued an Amber Alert in the case on Thursday.
Amy's family previously said the two met at church years ago, and the 16-year-old girl is friends with one of Esterly's daughters. Esterly's wife, Stacy Esterly, said earlier through her lawyer that she and her husband have been fighting constantly since the summer about his relationship with Amy, The Morning Call said.
Her attorney, John Waldron, told the newspaper that his client was "very happy and relieved" to learn that the girl and her husband had been found.
"She wants Amy home with her mom, that is what she has always wanted," Waldron said. "She is glad that Amy is safe and that Kevin is with authorities."
___
Information from: The Morning Call, http://www.mcall.com