Takeoff aborted after car makes wrong turn on runway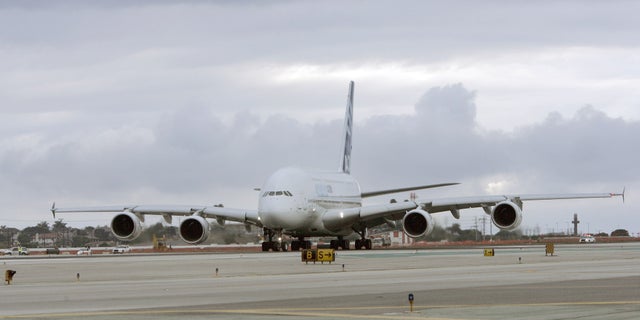 NEWYou can now listen to Fox News articles!
A plane carrying 78 people was forced to abort a takeoff at Los Angeles International Airport when a car made a wrong turn onto a runway Tuesday, federal officials said.
The Federal Aviation Administration says the incident shortly before noon involved a Compass Airlines twin-engine jet bound for Kansas City.
The Los Angeles Times reports an alarm sounded in the control tower when a worker driving an airport vehicle mistakenly turned onto the runway from a taxiway, heading straight toward the jet.
After air traffic control canceled the takeoff, the pilot applied the brakes and pulled off the runway after traveling a few thousand feet.
No injuries were reported.
The newspaper says the jet and car were apparently several thousand feet apart when the airliner came to a stop.
The Associated Press contributed to this report.