Sword-carrying Joker arrested in Virginia, police say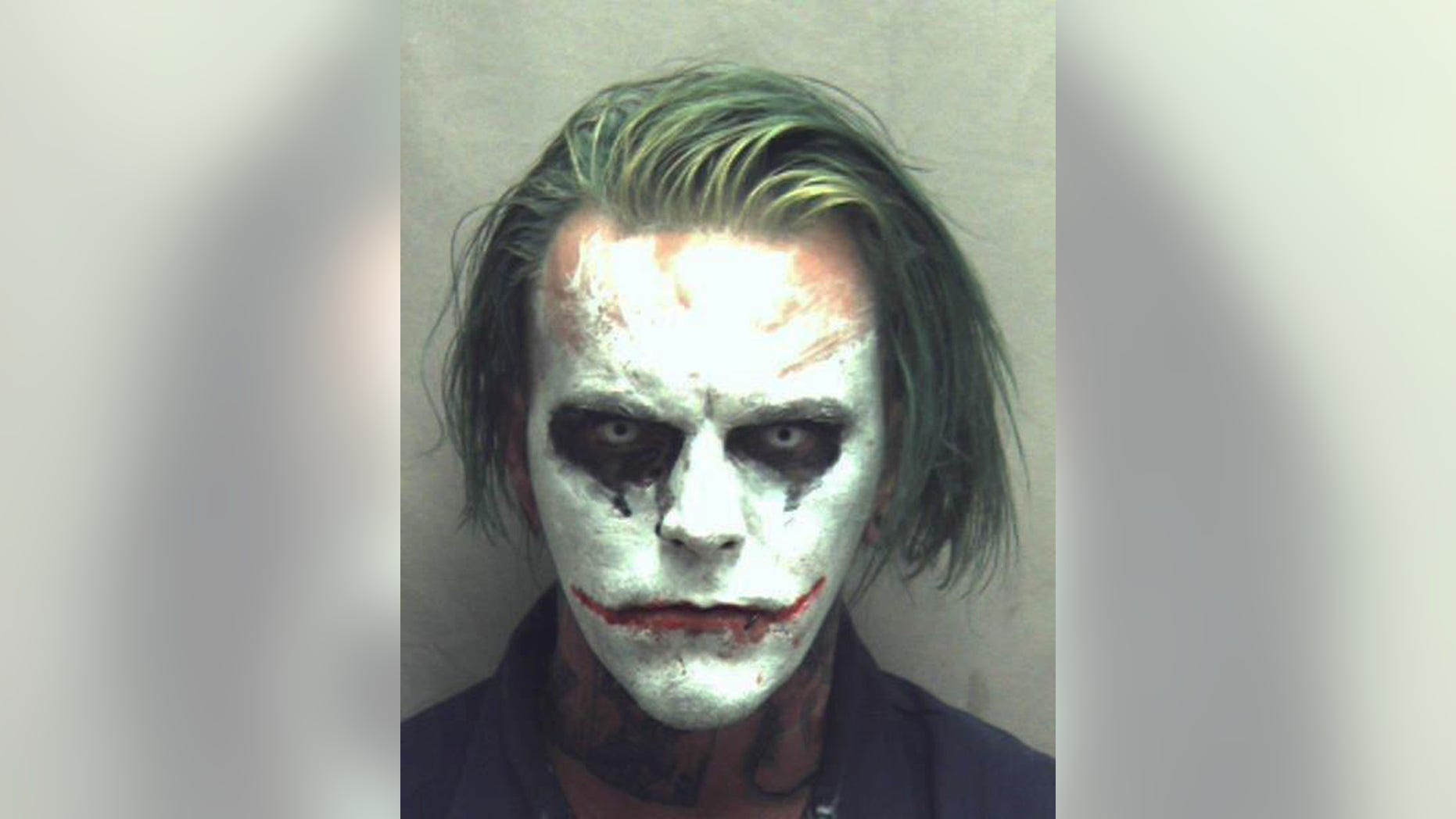 The Joker is behind bars. It's a storyline that could be straight out of the comic books.
Yet in Winchester, Virginia, it's a true story.
Local police said they arrested a man dressed like the famous comic book villain – decked out in a cape and carrying a sword.
Police spokesperson Jennifer Hall said the department received several 911 calls Friday afternoon reporting a man made up as Batman's nemesis.
Thirty-one-year-old Jeremy Putman was arrested and charged with wearing a mask in public, a felony in the state of Virginia that can result in a year in jail.
It wasn't immediately clear whether Putman has a lawyer.
The Associated Press contributed to this report.