SUV driver arraigned in crash that injured 3 pedestrians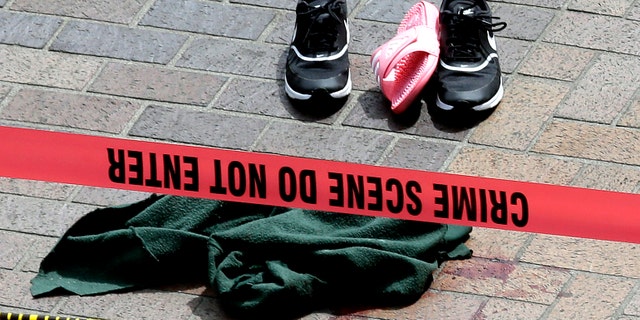 NEWYou can now listen to Fox News articles!
PORTLAND, Ore. – A driver suspected of intentionally ramming his SUV into three women on a Portland, Oregon, sidewalk told jailhouse officials he has been living in his car for the past year, regularly uses marijuana for pain relief and does not know the victims.
According to court documents, Greg Porter also told jailers in Friday's booking interview that he has a ninth-grade education and receives a monthly disability check. His criminal history includes two out-of-state misdemeanors from more than 20 years ago.
The crash happened Friday morning at Portland State University. Investigators arrested Porter hours later after finding him behind the wheel of a damaged SUV.
Porter, 61, was arraigned Tuesday on charges of attempted murder and other crimes. He was assigned a court-appointed attorney.
The women are being treated at a Portland hospital. A probable cause affidavit released after the hearing said one of the women, Portland State student Hannah Cline, suffered a life-threatening injury.
The other women, who do not attend the university, were identified as Sabrina Vuscan and Fadra Regis. Vuscan sustained a lacerated liver and spleen while Regis suffered a fractured leg, the document states.
The affidavit filed by prosecutor Melissa Marrero outlines why police believe Porter is responsible, but does not provide a possible motive or include a confession.
One witness, Rob Otis, told an officer shortly after the crash that he saw the SUV — a blue Mazda Tribute — drive up onto the sidewalk and then accelerate.
"He saw a student go flying into the air after being struck by the SUV," and then watched the vehicle continue to drive on the sidewalk until near the end of the block, Marrero wrote.
Other witnesses reported hearing the sound of bodies being struck, but never heard the driver slam on his brakes. One alertly took photos of the vehicle and its license plate, helping investigators quickly identify a suspect.