Suspected Orlando cop-killer's niece arrested
NEWYou can now listen to Fox News articles!
The niece of the suspected Orlando cop-killer Markeith Loyd was arrested Wednesday on accusations she helped her uncle on the run, marking the second arrest in the manhunt, local media reported.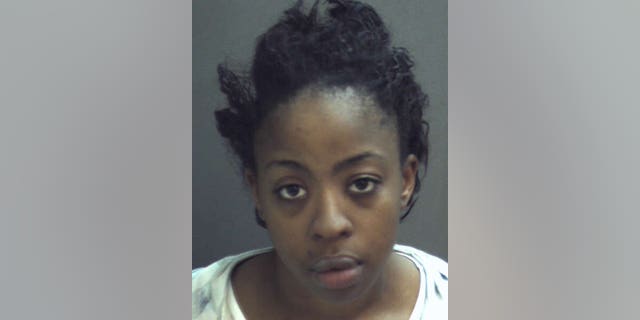 The arrest of Lakensha Smith-Loyd came one day after police caught 33-year-old Zarghee Mayan, who's also accused of aiding the fugitive murder suspect in December, Fox 35 reported.
DETAILS EMERGE ON HANDCUFFED SUSPECT WHO SHOT HIMSELF IN PATROL CAR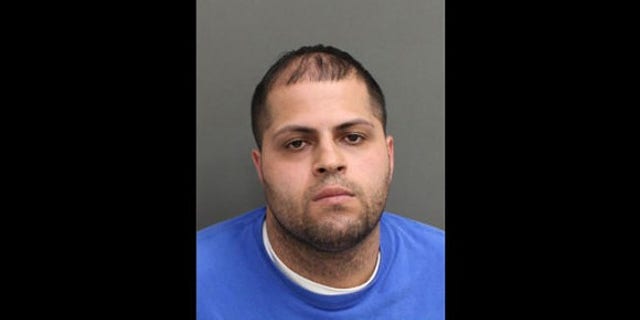 Mayan told detectives he gave $200 to Loyd's niece so that she could hand it off to the suspect, who was wanted at the time in the Dec. 13 murder of his pregnant ex-girlfriend, according to the Orlando Sentinel. She picked up the money at the fried chicken restaurant where her uncle and Mayan worked, WFTV reported, describing the money as a paycheck.
The manhunt escalated in a big way on Monday after police said Loyd, 41, shot and killed Master Sgt. Debra Clayton outside a Walmart in Orlando. Police announced on Tuesday they hiked the reward for information on his whereabouts to $100,000.
CAR CRASH VICTIM'S FAMILY TO SUE STATE BECAUSE DRIVER SHOULD HAVE BEEN IN PRISON
"I just want him to do the right thing before this situation turns into something else," Smith-Loyd told WFTV in December. "I just want Markeith to know that he's got people that love him and will stand behind him."
Mayan claimed he saw Loyd as recently as Saturday, when the suspect was wearing a bulletproof vest and carrying a pistol, the Sentinel added.
"There have been times when we just missed him. He has been able to avoid capture," Orange County Sheriff Jerry Demings told reporters.
Clayton was shot and killed Monday morning after she approached Loyd in the parking lot of the Walmart in northwest Orlando. Many of her colleagues immediately joined the pursuit; among them was a sheriff's deputy who died when he was thrown from his motorcycle in a crash.
More than 300 tips from the public have poured in, said Barb Bergin, executive director of Crimeline, the tip-line service which is offering the reward and warns in notices that Loyd is "armed and extremely dangerous."
"We will not identify you. We just need to know where he is so no one else is hurt," Bergin said in a plea for more tips.
Court documents showed Loyd's criminal record went back two decades.
He was arrested in 1996 on a murder charge that was later dropped. Loyd was arrested for battery on an officer in 1998 and sentenced to more than four years in prison.
While behind bars, he pleaded guilty to cocaine possession from a prior case and was transferred to federal prison. Federal records showed he was released in July 2014.
More recently, his wife, whom he was in the process of divorcing, had filed a request for a temporary injunction against him in 2015, and he followed with a similar request against her three days later. Both requests were eventually dismissed in court. He also had paternity suits from three different women filed against him.
His Facebook profile had videos of him working out at a gym and hanging out at a nightclub. He said in a November post, "Goals!!!! To be on Americas (sic) most wanted," followed by a series of laughing-with-tears emojis.
"Certainly it's upsetting he was out and about and killed Debra Clayton, our first homicide in the city of Orlando this year, one of the officers protecting our community," Orlando Police Chief John Mina said.
Friends and relatives attended a vigil for Clayton on Tuesday night, and in the Walmart parking lot, shoppers laid more than two dozen bouquets of flowers, teddy bears and candles in a makeshift memorial. Some shoppers, like Hal Shore, stopped to say a prayer or take a photo.
"It's important that the country is aware that there is a war against police officers," said Shore, a cabinet maker.
An Orange County Sheriff's Office deputy was killed more than two hours after Monday's shooting when a van collided with his motorcycle as he responded to the manhunt. Demings described the 35-year-old Norman Lewis as "a gentle giant," and the sheriff's office said he had played football for the University of Central Florida before joining the agency 11 years ago.
Funerals were planned for Lewis for Friday and Clayton for Saturday.
The Associated Press contributed to this report.