Suspect wearing 'Jason' mask sought after triple shooting in Mississippi leaves 1 dead, 2 wounded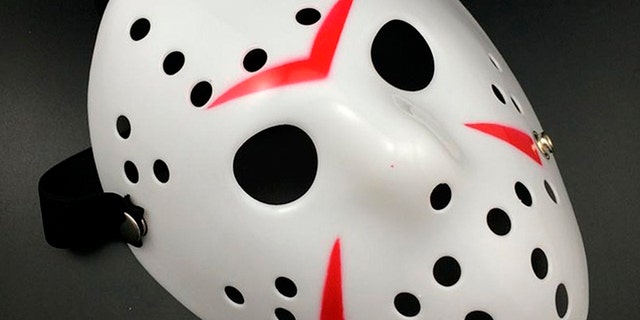 NEWYou can now listen to Fox News articles!
A scene out of a Halloween thriller came to life on Mississippi street Sunday, when police said a man wearing a Jason Voorhees mask -- such as the one made famous in the "Friday the 13th" franchise -- opened fire on three men, killing one.
Jackson Police Department Sgt. Derrick Jordan told The Clarion-Ledger the suspect came from behind an apartment building and shot the three victims before running away.
"I don't want to speculate on why he was wearing a mask, but ultimately it was to hide his identity, that's for sure," Jordan said.
Authorities identified the victim who died as 30-year-old Kendrick Hughes. The two other unidentified male victims were taken to a hospital, Mississippi News Now reported.
Some residents in the apartment complex said they were on edge about the mask.
"It's crazy that the dude had a Jason mask on," Deontravies Williamson told Mississippi News Now. "I wonder...it's gotta be deeper than that, or something."
Other residents, however, didn't think much of the latest shooting, which was the city's 44th homicide of 2017.
"I ain't shocked because it's happened a lot, since I've been little," Jayvon Carter told Mississippi News Now. "That's just how Jackson goes."
Police said they don't have a motive for the triple shooting and are still working to identify the suspect.
Anyone with information is asked to call the Jackson Police Department at (601) 960-1234.