Suspect Charged in Stabbing Death of 14-Year-Old Illinois Girl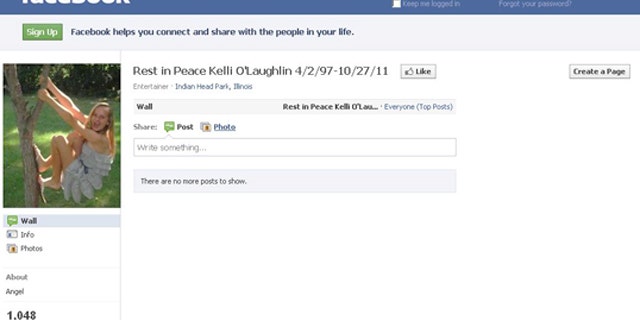 Indian Head Park, Ill. – Police charged a man on Friday with stabbing to death a 14-year-old Illinois girl who walked in on a burglary in progress at her home, MyFoxChicago.com reports.
John L. Wilson Jr., 38, of S. Lafayette Ave. was charged with murdering Kelli O'Laughlin at the house in Indian Head Park, approximately 20 miles southwest of Chicago. He was scheduled to face a judge in bond court Friday morning.
Police say the suspect entered the house through a back window and was robbing the place when Kelli came home early from school. She was stabbed multiple times in the back and front.
The suspect took the 14-year-old's cell phone and sent taunting text messages to her mother and other family members, according to the station.
The suspect was found after it was discovered he took a cab from a 7-Eleven in Willow Springs, roughly four miles from the victim's home. On the day of the murder, a Willow Springs police officer stopped the suspect walking in the area to question him. The suspect told the officer his car broke down and he was going to find a cab. The officer was off work for the next several days. When he returned and saw the composite sketch in the case, he realized it was the same man he had stopped, the station reports.
Wilson is an ex-con, with a prior conviction for robbery.
The Lyons Township High School student was due to be buried later Friday, a week and a day after she was found dead by her mother.
Hundreds of people attended her wake Wednesday and her father released a statement, thanking people for their support and asking for prayers.
Newscore contributed to this report.
Click here for more on this story from MyFoxChicago
Man Charged in Indian Head Park Teen's Stabbing Death: MyFoxCHICAGO.com