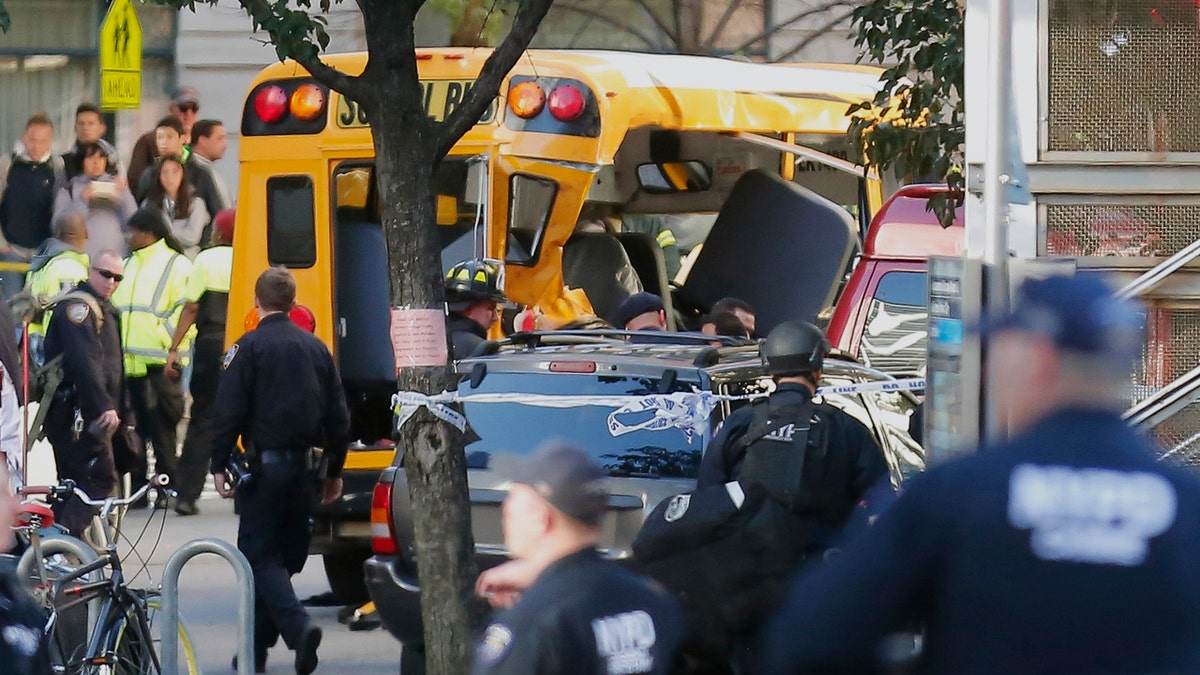 A 17-year-old student who was injured in the New York City terror attack on Tuesday went to school the next day to keep his perfect attendance record.
"He was working on 100 percent perfect attendance," New York City Schools Chancellor Carmen Farina told an ABC affiliate.
The teenager was on a school bus that was hit by the suspect's truck near Stuyvesant High School.
A 14-year-old girl who was on the bus remains in the hospital with a fractured hip, internal bleeding, and a laceration to the liver. The collision also injured two adults.