Starbucks key sales figure disappoints; shares fall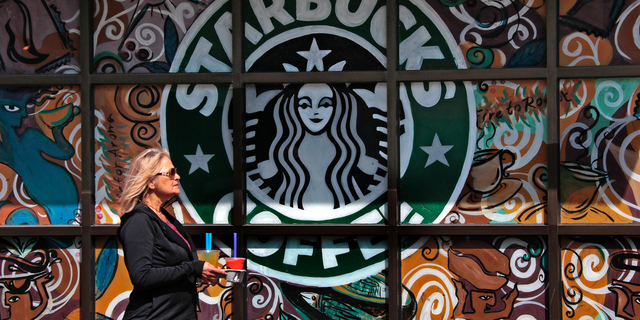 NEWYou can now listen to Fox News articles!
NEW YORK – Starbucks reported disappointing sales growth in its most recent quarter, and shares of the coffee chain fell in after-hours trading Thursday.
The Seattle-based company said sales rose 2 percent at established stores worldwide in its fiscal first quarter, missing the 3 percent growth analysts expected, according to FactSet. It was also below the 3 percent growth the company posted in the same quarter a year ago.
CEO Kevin Johnson said that mugs, tumblers and other holiday merchandise available for sale in Starbucks stores didn't perform well. He said the company would reconsider what merchandise it sells in the future.
The company's profit soared, but most of that gain came from the sale of its Tazo tea brand and its takeover of 1,400 stores in China, which were previously part of a joint venture.
The company reported net income of $2.25 billion, or $1.57 per share, in the three months that ended Dec. 31, 2017. That compares with $751.8 million, or 51 cents per share, in the same period a year ago.
Earnings, adjusted for non-recurring gains, came to 65 cents per share, beating the 57 cents per share analysts expected, according to Zacks Investment Research.
Revenue rose 6 percent to $6.07 billion, which still fell short of Street forecasts. Analysts expected revenue of $6.14 billion, according to Zacks.
The company expects full-year earnings in the range of $2.48 to $2.53 per share. That's above the $2.32 per share analysts expected, according to FactSet.
After the results were released, shares of Starbucks Corp. slipped 3 percent to $58.60 in after-hours trading.
_____
Elements of this story were generated by Automated Insights using data from Zacks Investment Research. Access a Zacks stock report on SBUX at https://www.zacks.com/ap/SBUX