Stalking arrest made in murder-for-hire case involving West Hollywood beauty salon owner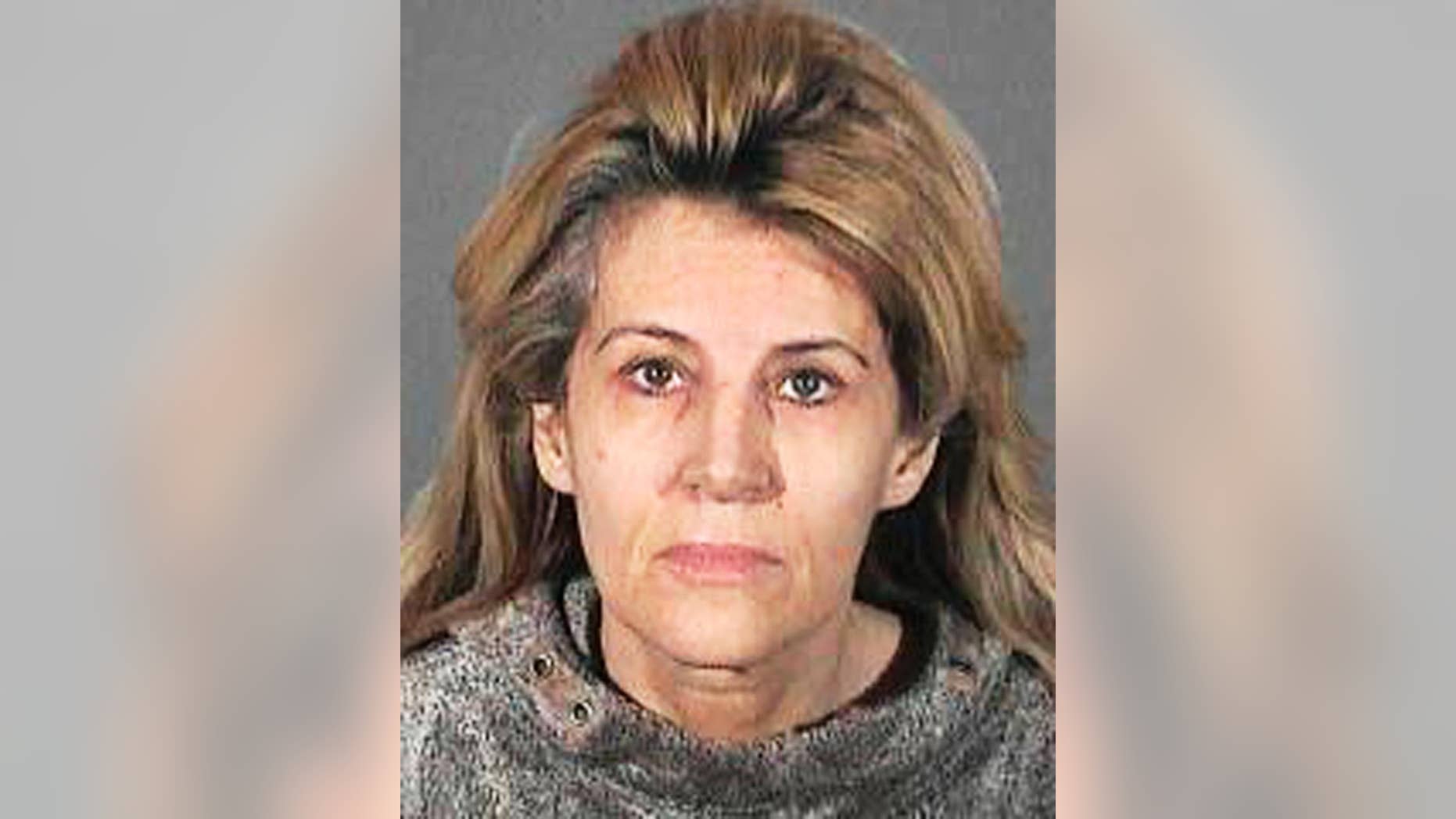 WEST HOLLYWOOD, Calif. – Authorities arrested a man suspected of stalking a West Hollywood skin-care salon owner who claims a roster of celebrity clients and goading her into a murder-for-hire plot.
Edward Feinstein was arrested Wednesday on suspicion of stalking and later released on $150,000 bail, Los Angeles County sheriff's officials said. His rap sheet includes felony credit card fraud, grand theft and identity theft, according to the Los Angeles Times (http://lat.ms/Ocvn95 ).
Sheriff's detectives claim that Feinstein waged a cyber-stalking campaign against Dawn DaLuise, a former model who owns Skin Refinery, which offers services such as waxing, facials and electrical stimulation. DaLuise has been featured in fashion magazines and her website claims she's served celebrities such as Alicia Silverstone, Jennifer Jason Leigh and Christina Ricci.
DaLuise, 55, was arrested last week and charged with solicitation of murder. She remained jailed Friday on $1 million bail.
Feinstein is suspected of posting lewd flyers, emails and Craigslist ads with DaLuise's home address seeking men to act out a "rape fantasy," officials said Thursday. He also allegedly made DaLuise believe her daughters were in danger.
DaLuise tried to hire someone to kill a business rival she mistakenly believed was behind the campaign, aesthetician Gabriel Suarez.
Detectives said they found DaLuise's text messages that laid out her plan for the hit against Suarez, which was never carried out.
"She is culpable for putting the hit on him," Capt. Shaun Mathers told the Times. "She believed it would be carried out."
Feinstein encouraged DaLuise's suspicions and "was pointing fingers at Gabriel and stalking her," Mathers said.
DaLuise reached out to a former NFL player she knew and talked about having Suarez killed, investigators said. The man took no steps to carry out the hit and was not under investigation, Mathers said.
DaLuise's attorney did not return calls from the newspaper seeking comment.
Suarez, whose salon Smooth Cheeks moved in down the block from Skin Refinery in 2013, told KABC-TV last week that he never suspected he was the target of a murder plot.
Feinstein couldn't be reached for comment and it wasn't known whether he had an attorney.
According to her shop's website, DaLuise moved to California to model for Frederick's of Hollywood in the 1980s, but eventually enrolled in beauty school and got into the skin-care business.