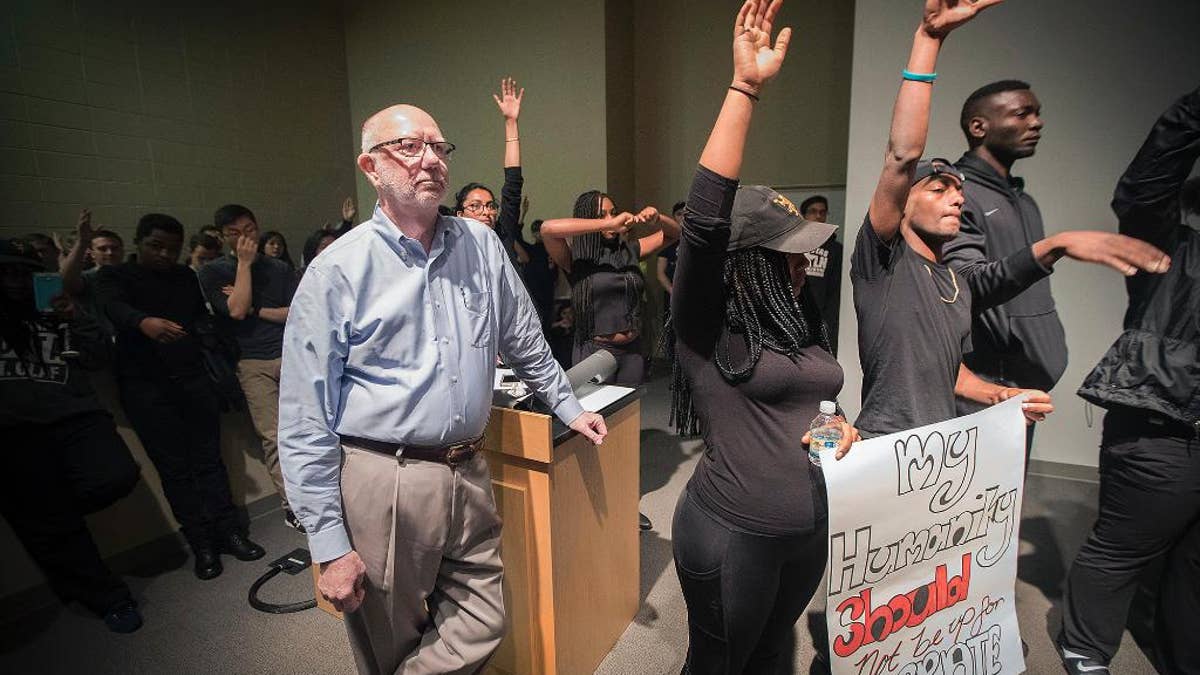 A racist note found on the campus of St. Olaf College in northern Minnesota was "fabricated" and not a genuine threat to minority students, the school's president said Wednesday.
David R. Anderson said in an email to students that the notes were apparently meant "to draw attentions to concern about the campus climate."
"We learned from the author's confession that the note was fabricated," Anderson wrote.
Citing student privacy laws, his emails did not name the author who confessed or say whether the person is a student or otherwise affiliated with the private Lutheran college. The student body is 74 percent white and 2 percent black.
The April 29 incident prompted a rally that night and a bigger protest May 1 that led administrators to cancel classes for the day.
Anderson said the college continues to investigate other reports of racist messages since last fall.
The Associated Press contributed to this report.