St. Louis boy begs people to 'stop killing each other'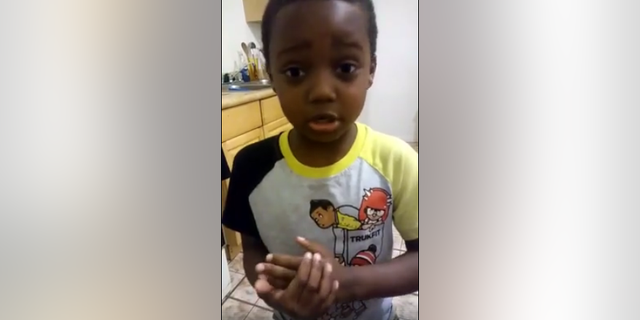 "Stop killing each other." That was a 6-year-old boy's message to the people of St. Louis in a Facebook video that's been viewed more than 90,000 times.
"I'm scared to die," Jeffrey Laney, a kindergartener, said in the Facebook video that his mother, Leanndra Cheatham, posted last week. "I feel bad about people killing each other."
"Jeffrey saw me really sad when my cousin died," Cheatham told Fox News, of why her son implored people to stop the violence. "I didn't know he remembered or even listened when I talked about the death of my cousin."
Cheatham's cousin, 17-year-old Taylor Simpson, was killed in a drive-by shooting in University City last month.
"All these people are hurting and killing each other," the kindergartener says in the video. "We need to stop this."
WOMAN REPORTEDLY HIT BY STRAY BULLET WHILE ATTENDING CARDINALS GAME AT BUSCH STADIUM
Cheatham said she's received both negative and positive reaction to the video, but said it's mostly positive.
"A guy told me he doesn't trust my son, that he thinks he's a criminal. How can you not trust a 6-year-old without a criminal record?" Cheatham said. "But a man in Birmingham reached out to me and told me he didn't shoot someone in retaliation after seeing my son speak in the video."
Cheatham said her son Jeffrey often speaks this way, but felt that this video was different.
"I film my son a lot, if you look at my Facebook," Cheatham said. "But this time, I learned a lot about Jeffrey from that video."