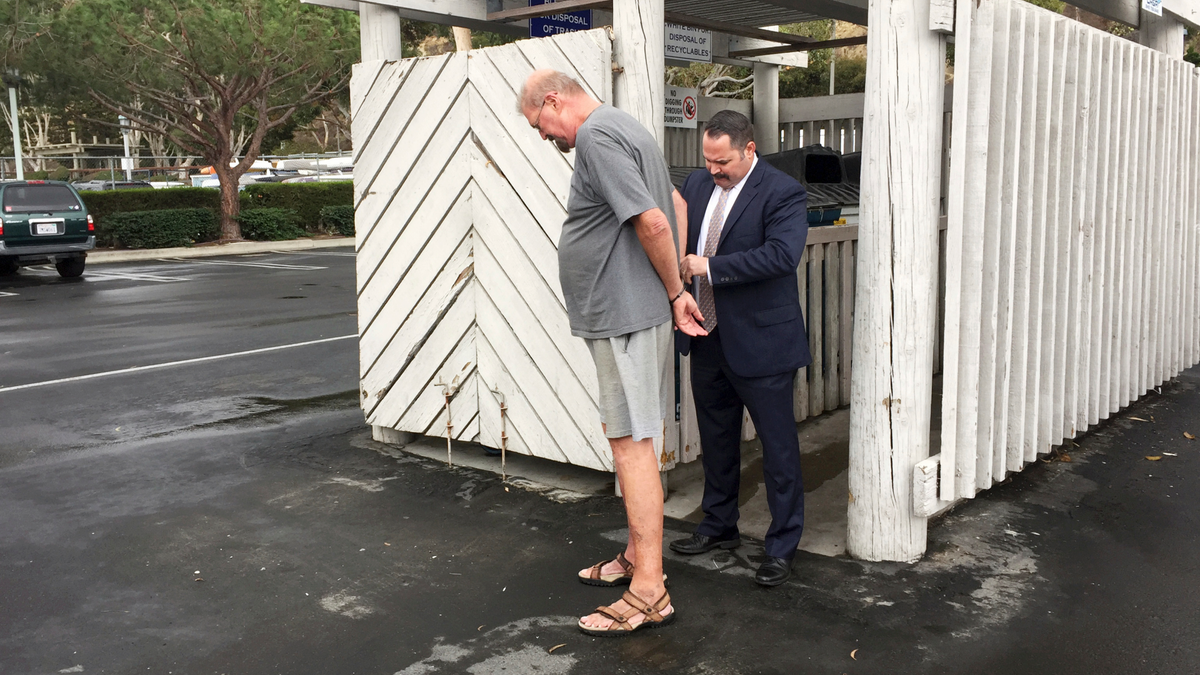 SANTA ANA, Calif. – A Southern California man was arrested Thursday on a charge of killing his mother for financial gain in 1994.
Newport Beach police arrested 70-year-old John Henry Van Uden III of Dana Point as he got off his boat, the Orange County district attorney's office said.
Prosecutors allege he struck his mother, 76-year-old Frances Marjorie Van Uden, with a blunt object on March 3, 1994.
Concerned neighbors who hadn't seen her in two days called police, who found her dead in the living room of her home in the Corona del Mar section of Newport Beach.
The district attorney's office described the victim as a mother of three who enjoyed spending time with her grandchildren.
Her son John was identified as a possible suspect early on. But the investigation went on for years.
"Law enforcement did not forget this case. He might have thought he'd gotten away with it, but he had not," District Attorney Tony Rackauckas said at a news conference after the arrest.
Van Uden III was scheduled for arraignment Monday in Santa Ana. It wasn't immediately known if he had an attorney.
Police had continued to follow leads and collect evidence over the years, reviewing and expanding the case file when there was time to delve into cold cases.
In 2016, the Newport Beach City Council hired two part-time, retired homicide detectives to help with the police department's cold case investigations.
On Oct. 26, county prosecutors charged Van Uden III with one felony count of murder with a special circumstances enhancement of murder for financial gain. An arrest warrant was issued.