South Dakota's US attorney resigns to join national law firm that also hired ND's prosecutor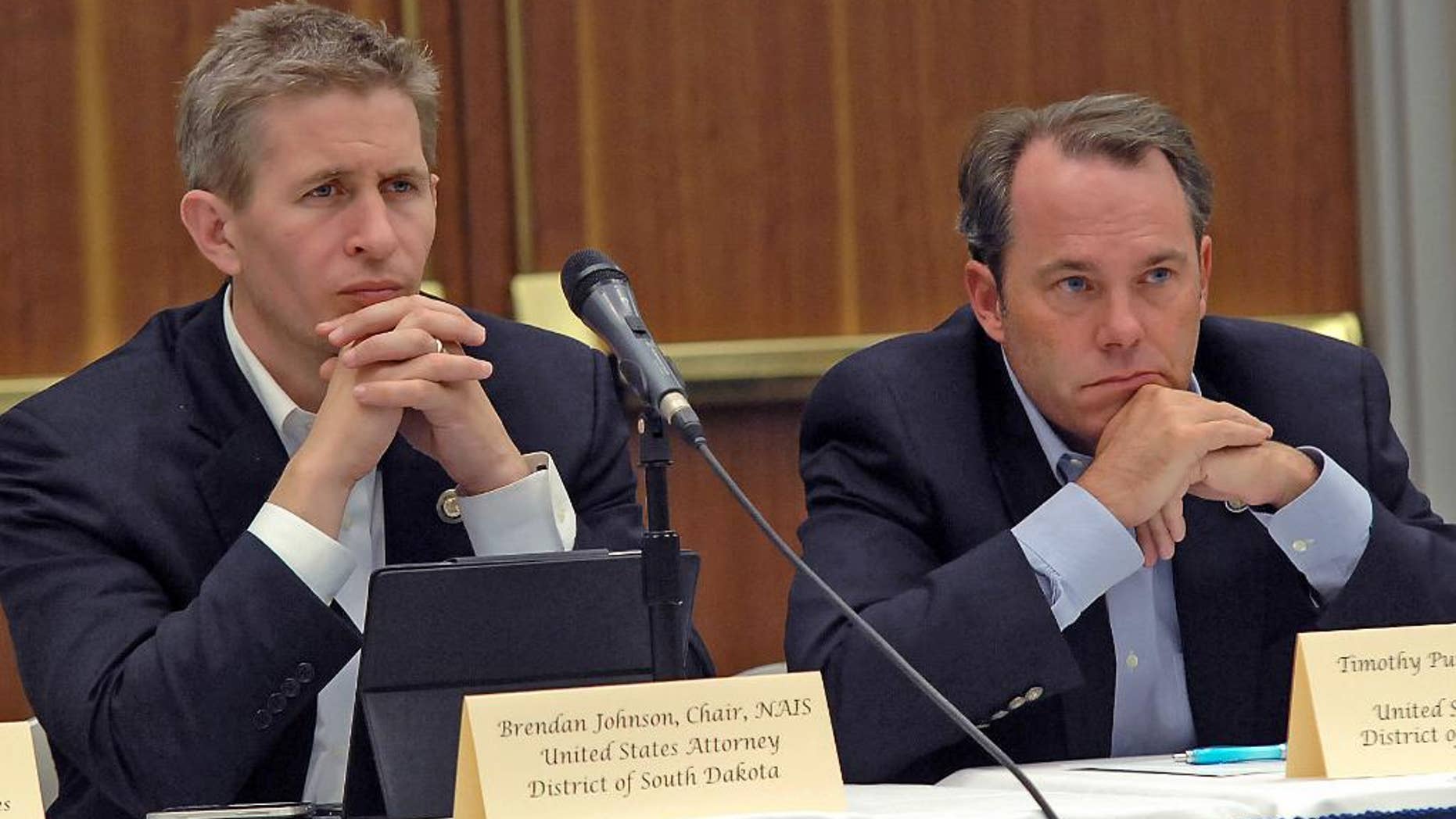 SIOUX FALLS, S.D. – South Dakota's federal prosecutor is joining his North Dakota counterpart in leaving those posts and opening local offices for a large national law firm that's expanding to the Dakotas and looking to tap their expertise in the area.
Brendan Johnson says he'll step down as U.S. attorney for South Dakota on March 11. He made the announcement Wednesday, a week after North Dakota's U.S. attorney, Tim Purdon, said he was resigning March 12.
A person with knowledge of the moves who was not authorized to discuss them publicly confirmed that both will join Minneapolis-based Robins Kaplan LLP.
Johnson says he's most proud of the increase in prosecutions on the state's reservations and how the district has prosecuted more commercial sex trafficking cases at the federal level than any other district.