Son: Rabbi and family traumatized by Vermont traffic stop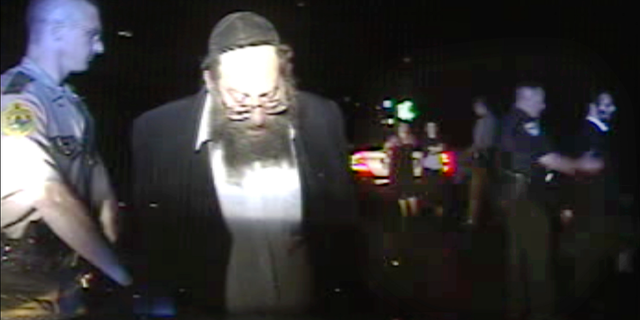 MONTPELIER, Vt. – The son of a New York City rabbi says his father and other relatives were traumatized when the rabbi was pulled over on a remote Vermont interstate for suspected speeding, ordered at gunpoint to lie on the ground, then handcuffed along with his wife and another son.
Yehuda Fink said Monday that his parents and teenage brother and sister thought they were targets of a terrorist attack during the late-night Aug. 8 stop.
"We're talking about normal people. What in the world are you doing to them? It's out of hand. This shouldn't have happened in any state in the United States of America," Yehuda Fink, 29, said.
Rabbi Berl Fink, of Brooklyn, was cited for attempting to elude police after traveling more than 4 miles before pulling over. Fink didn't know he was being pulled over and, once he did, tried to find a safe spot to do so, his son said.
A police investigation reviewed by the State Police Advisory Commission made up of Vermont residents found that Trooper Justin Thompson acted according to his training and police policy and that there was no evidence of bias. The commissioner and the panel released a statement about the results of the investigation Friday.
"Although we now know that this was not a dangerous situation, Trooper Thompson could not have known that during the time the vehicle failed to stop as he followed it for several miles on the interstates or at the time of the stop. When assessed in their totality, Trooper Thompson's observations reasonably led him to believe that he should conduct a high-risk stop to ensure a safe outcome," the statement said.
Thompson had clocked the vehicle behind him going 83 mph (134 kph) in a 65 mph (105 kph) zone on Interstate 91 in Thetford, according to the investigation. Thompson pulled over and put on his lights. Once the vehicle passed he tried to pull it over with his lights and siren, but the driver failed to stop, driving 60-65 mph (96-105 kph) for 4.5 miles (7 kilometers).
Democratic New York Assemblyman Dov Hikind said the ordeal was "so clearly unnecessary" and still affecting the family.