Snakebite victim's family changes story about camping trip injury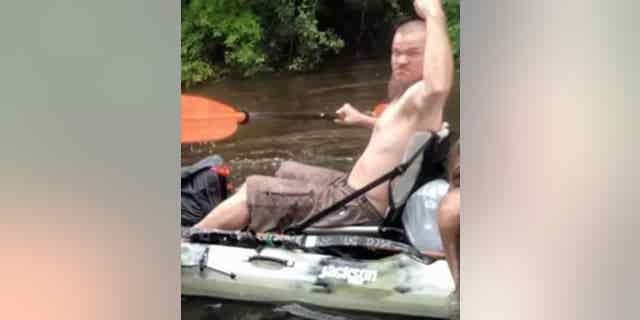 NEWYou can now listen to Fox News articles!
The family of a South Carolina man who suffered several bites from a rattlesnake has changed the story of how he came to encounter the reptile during an annual family camping trip, authorities said.
Michael Adams, 28, a U.S. Army veteran, was released from a hospital's intensive care unit Tuesday and was expected to recover from the snakebites he suffered Saturday, though possibly experience nerve damage, WCSC-TV reported.
Adams' familiy initially said the snake fell out of a tree and landed in Adams' kayak in the Edisto River. But on Tuesday, Kyle Colquitt, Adams' brother, said Adams actually plucked the snake out of the water before it bit him several times on a hand, FOX Carolina reported.
"When somebody yelled they'd seen an alligator, he decided he was going to go after it and it turned out to be a snake and he still grabbed it," Colquitt said. "He reached in, grabbed it and it bit him three times in the hand. He turned around and said, 'Well, it bit me,' and we started paddling."
Shortly afterward, the group was able to call 911, and a medic from Colleton County Fire and Rescue treated Adams before he was rushed to a nearby hospital, WCSC-TV reported.