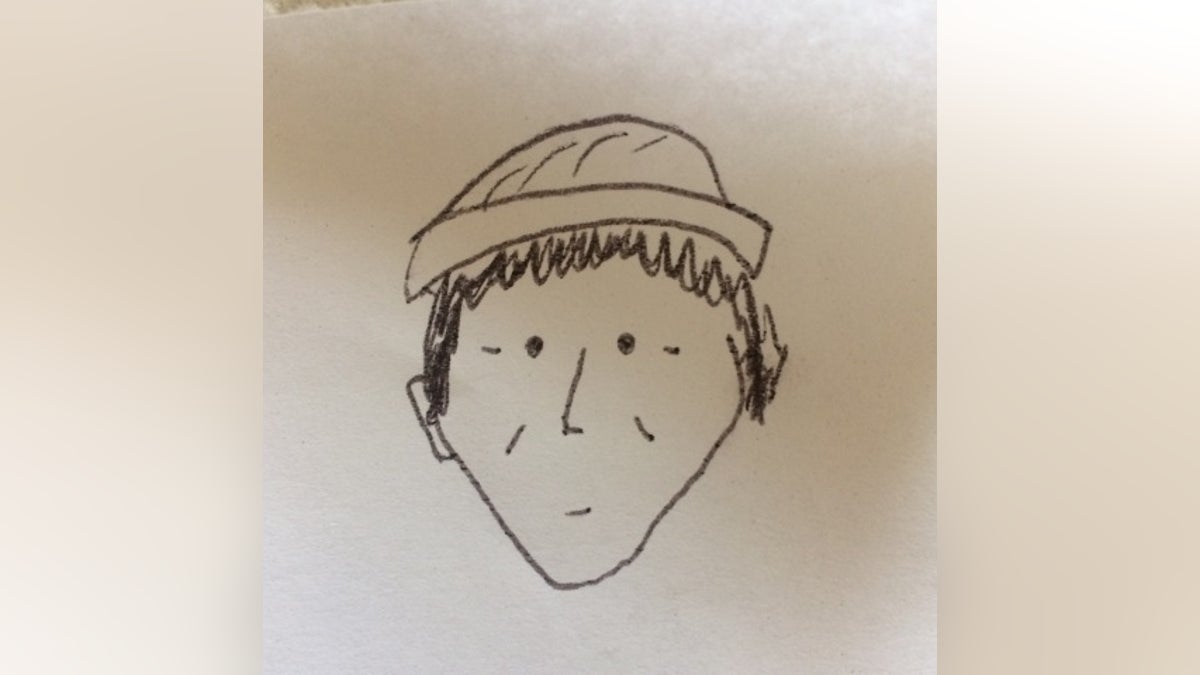 A simple sketch of a suspected thief in Pennsylvania drawn by a witness to the crime has been mercilessly mocked on social media, with users comparing the elementary image to everything from one Facebook user's roommate to singer Jason Mraz.
Lancaster Online first reported on the Lancaster Police's posting of the sketch Tuesday as the cops asked for the public's help in identifying a person accused of stealing cash from a vendor Jan. 30 at Central Market.
PENNSYLVANIA DOG MISSING FOR 10 YEARS REUNITES WITH FAMILY
The cartoon likeness, drawn by a witness, shows a face with dots for eyes, a line for a nose, and squiggles for hair and a hat. Police said the suspect was about 5 feet 4 inches tall and between 30 to 40 years of age. The suspect was also believed to be Asian or South American. Police said the suspect had black hair and wide cheekbones.
"We released all of those details together in our police log in the hope that someone recognizes the suspect," officials said, according to Lancaster Online. "This was not done in jest."
However, social media users took the opportunity to use the sketch posted on Lancaster Online's Facebook post and swap it with friends' faces.
SUPREME COURT DENIES PENNSYLVANIA GOP REQUEST TO HALT ORDER STRIKING DOWNN CONGRESSIONAL MAP
One person wrote: "That guy looks just like my roommate." The person included the sketch photoshopped onto his roomate's face.
Another person said the sketch looked like a popular musician and backed up the assertion by noting the title of one of the performer's actual albums.
"I instantly thought of one of my favorite singers….Jason Mraz! Hahahahaha! The album was titled, 'we sing, we dance, we STEAL things.'"
Another social media user quipped: "That guy does look pretty sketchy."