Seven pieces of Nazi-looted art were returned Wednesday to family heirs of the Holocaust victim they were taken from during World War II.
Manhattan District Attorney Alvin Bragg and others announced the return of the seven artworks to the family of Fritz Grünbaum, an Austrian-Jewish cabaret performer whose art collection was stolen by the Nazi regime.
The collection consisted of drawings from Austrian artist Egon Schiele, which were seized by the New York DA's Antiquities Tracking Unit this year from the Museum of Modern Art; the Ronald Lauder Collection; the Morgan Library; the Santa Barbara Museum of Art; and the Vally Sabarsky Trust in Manhattan.
WARTIME LETTER SHOW POPE PIUS XII MAY HAVE KNOWN ABOUT HOLOCAUST EARLIER THAN PREVIOUSLY THOUGHT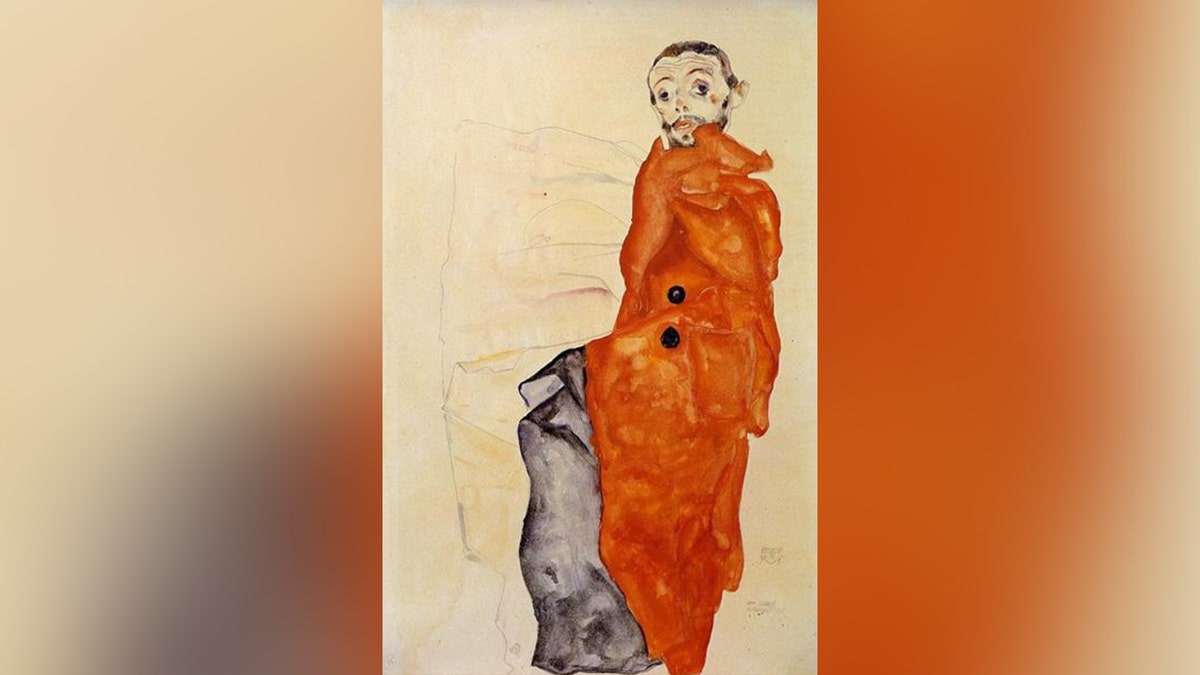 When the drawings were seized, they were voluntarily surrendered by the holding institutions and estates once presented with proof Nazis stole them.
"Fritz Grünbaum was a man of incredible depth and spirit, and his memory lives on through the artworks that are finally being returned to his relatives," Bragg said. "I hope this moment can serve as a reminder that despite the horrific death and destruction caused by the Nazis, it is never too late to recover some of what we lost, honor the victims, and reflect on how their families are still impacted to this day."
The seven pieces returned during a ceremony on Monday included, "I Love Antithesis," one of four inscribed self-portraits Schiele completed while imprisoned in 1912. The piece was seized from the Ronald Lauder Collection and has a value of $2.75 million.
MIKE PENCE REACTS TO TRUMP'S APPARENT 'CONFUSED' COMMENTS ON OBAMA, WWII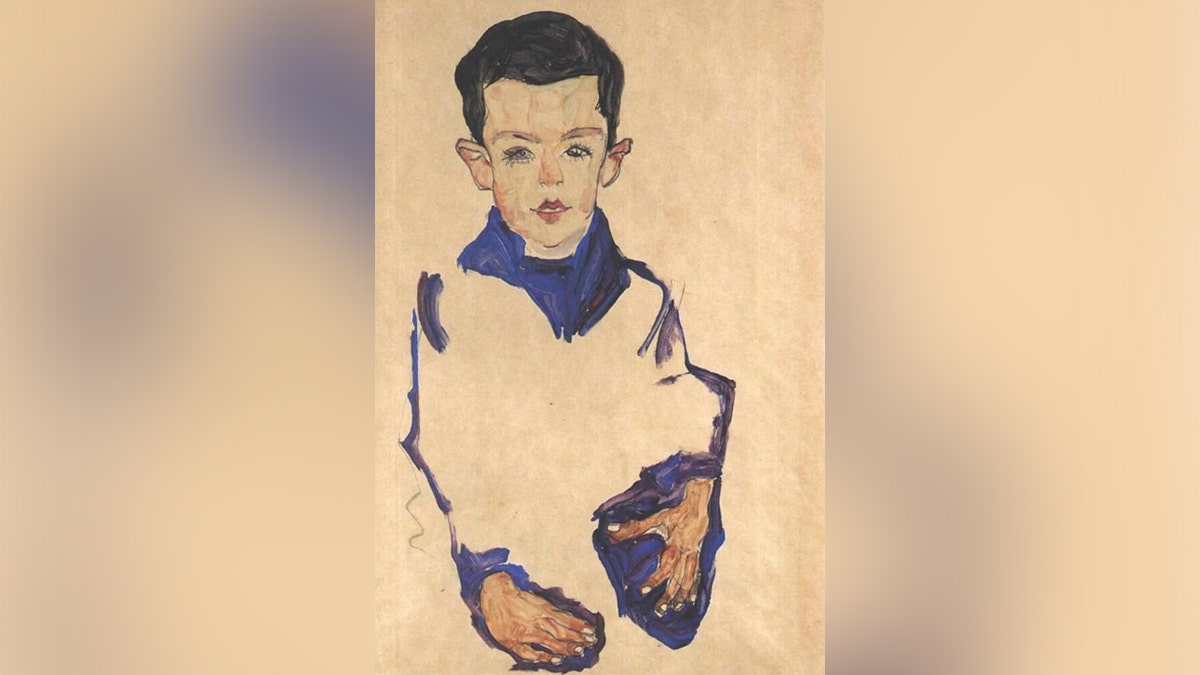 "Portrait of a Boy" was also returned after being retained from the Vally Sabarsky Trust. The piece has a value of $780,000.
Additional pieces returned include: "Standing Woman" from the MoMA, valued at $1.5 million; "Girl Putting on Shoe" from the MoMA, valued at $1 million; "Self Portrait" from the Morgan Library, valued at $1 million; "Portrait of the Artist's Wife, Edith" from the SBMA, valued at $1 million; and "Seated Woman" from the Vally Sabarsky Trust, valued at $1.5 million.
The evidence presented to the institutions to regain possession of the arts showed that Grünbaum owned hundreds of pieces of art, including over 80 Schiele drawings.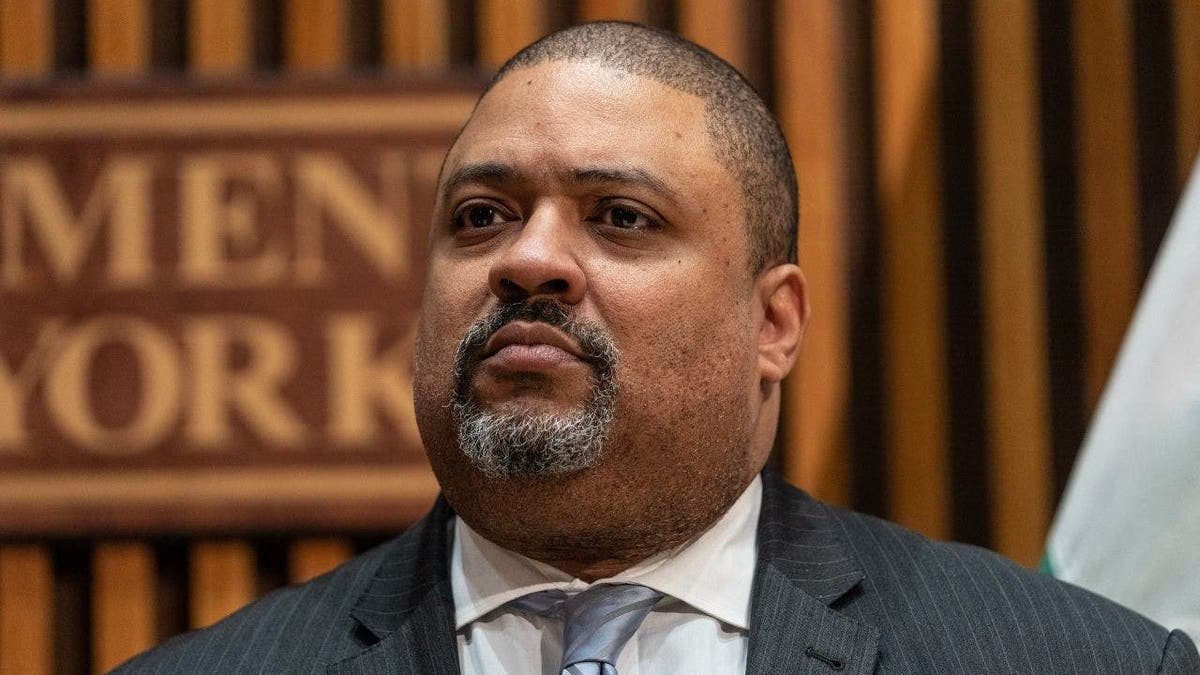 Grünbaum was captured by the Nazis in 1938, when they invaded Austria, and when he was in custody, he gave power of attorney to his wife, Elisabeth Grünbaum, who was compelled to hand over the full collection to Nazis.
The whole collection was inventoried by Nazi party member Franz Kieslinger before being impounded in a Nazi-controlled warehouse in September 1938.
The works were auctioned or sold to finance the Nazi Party, and their whereabouts were unknown after World War II until the 1950s, when they reappeared at a Swiss Auction House, Gutekunst & Klipstein.
NAVY VETERAN AIRMAN, AGE 100, FLIES AGAIN ON VINTAGE WORLD WAR II PILOT-TRAINING BIPLANE
Hitler's personal art curator, Hildebrand Gurlitt, was given authorization to sell degenerate artwork that was seized by the Nazi Government.
Decades after the war, Eberhard Kornfeld, the owner of Gutekunst & Klipstein, received hundreds of Nazi-looted artworks stolen from Holocaust victims from Gurlitt's son, Cornelius.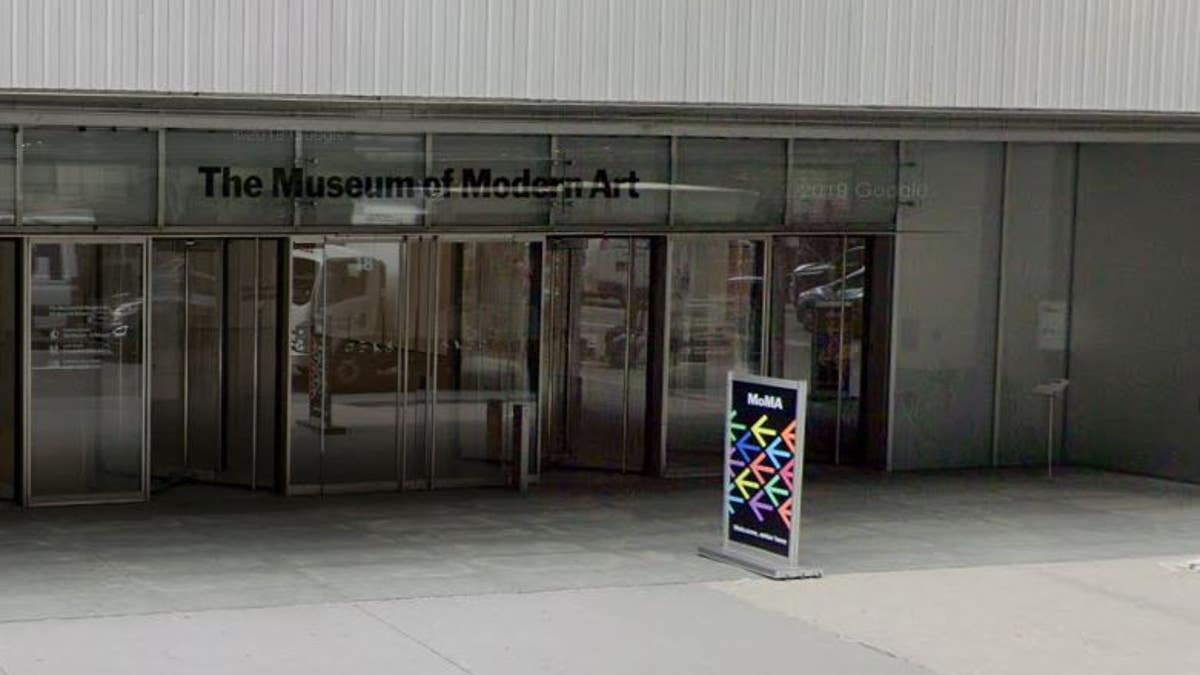 Kornfeld sold most of Grünbaum's Schiele drawings to Otto Kallir in 1956, who was the owner of the New York City-based Gallery Galerie St. Etienne.
MEET THE AMERICAN WHO POPULARIZED LATIN MUSIC, TITO PUENTE, WORLD WAR II NAVY VETERAN AND KAMIKAZE SURVIVOR
Kallir knew the artworks belonged to Grünbaum because he saw them in Grünbaum's Vienna apartment in 1928.
All of the drawings were transported to Manhattan and sold to private collectors and institutions before being seized by Bragg's office.
Judge Timothy Reif, relative of Fritz Grünbaum, praised Bragg and others for their efforts retaining the artworks.
CLICK HERE TO GET THE FOX NEWS APP
"Their righteous and courageous collaboration in the pursuit of justice — unique among prosecutors and law enforcement in this entire nation, if not the world — shine a bright light for all to follow," Reif said. "Their names, along with Fritz Grünbaum's, will be forever inscribed in the book of history. We look forward to the District Attorney's continued fairness, objectivity and fearless pursuit of justice in conducting this criminal investigation."