Serial killer's daughter reveals how she turned him in to police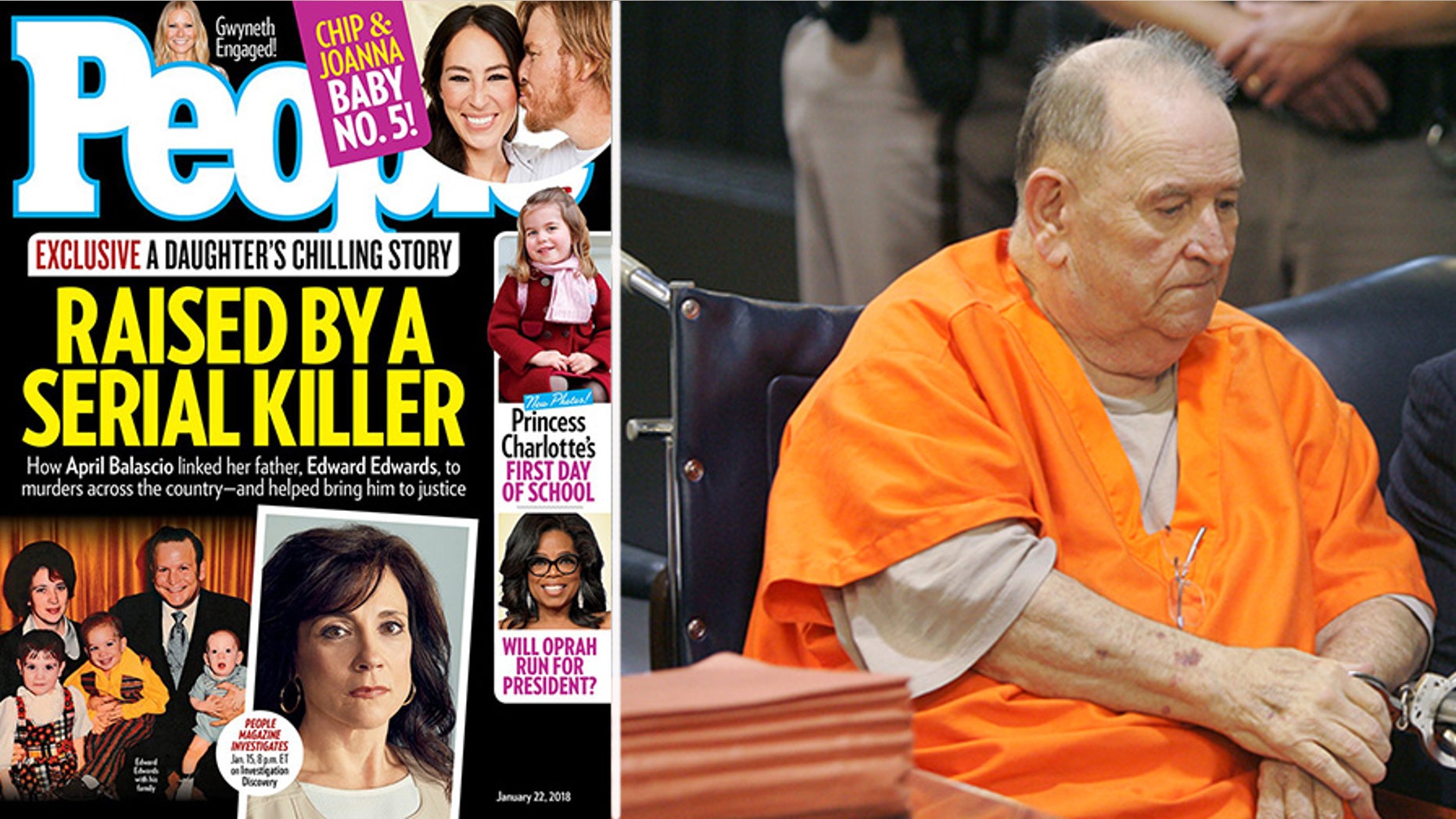 The daughter of an admitted serial killer described the moment she realized her father was a murderer and how she managed to turn him in to police, a report Wednesday said.
April Balascio, 48, told People the harrowing details of discovering that her father, Edward Wayne Edwards, was responsible for the 1980 murders of two people in Watertown, Wis., after investigators in 2009 revealed evidence in the unsolved crime.
Before Edwards' eventual arrest, the state of Wisconsin had reopened the "sweetheart murder" cold case, Detective Chad Garcia told People. State investigators reportedly provided evidence to the public in 2009 with the hopes that someone would have some information in the case.
Balascio told the outlet that she'd seen the news report and recognized some of the details. "So I started reading and then … it was at that time that I realized I had seen the Concord House before," Balascio said. "And I was shaking, I was shaking because immediately I knew who it was that had committed the murderers."
The Concord House was a dance hall in Jefferson County, Wis., where the couple had attended a wedding reception before vanishing.
Balascio told police what she knew and a few months later, her father was arrested.
In 2009, Edwards admitted to killing Timothy Hack and Kelly Drew, WMTV reported earlier. He later admitted to at least three other murders.
Edwards was handed two life prison sentences and also was sentenced to death for another case, the outlet said at the time. He died in prison before he was executed.
Balascio told People about a day she remembered in 1980 when her father abruptly told the family they were moving from the Wisconsin town immediately. She was just 11.
Balascio said the family had lived in Watertown for about a year and the fact that they were leaving didn't seem odd at the time. They reportedly moved frequently, about every six months to a year, and with little planning.
"He'd tell us the we had to move in secret because he was protecting us, because there were people who wanted to hurt him or us," Balascio told People.
Edwards had the eyes of the FBI before the killings, landing on its Ten Most Wanted Fugitives list in 1961 after he broke out of jail and robbed gas stations, ABC News reported. He was caught and served several years in prison -- and once he got parole, he wrote a book about his supposedly reformed life and appeared on TV to promote it. That was years before the Wisconsin couple turned up dead.
The interview and case are included in next Monday's episode of "People Magazine Investigates" on Investigation Discovery, the outlet said.