Seattle Pacific University student credited with tackling gunman in deadly school shooting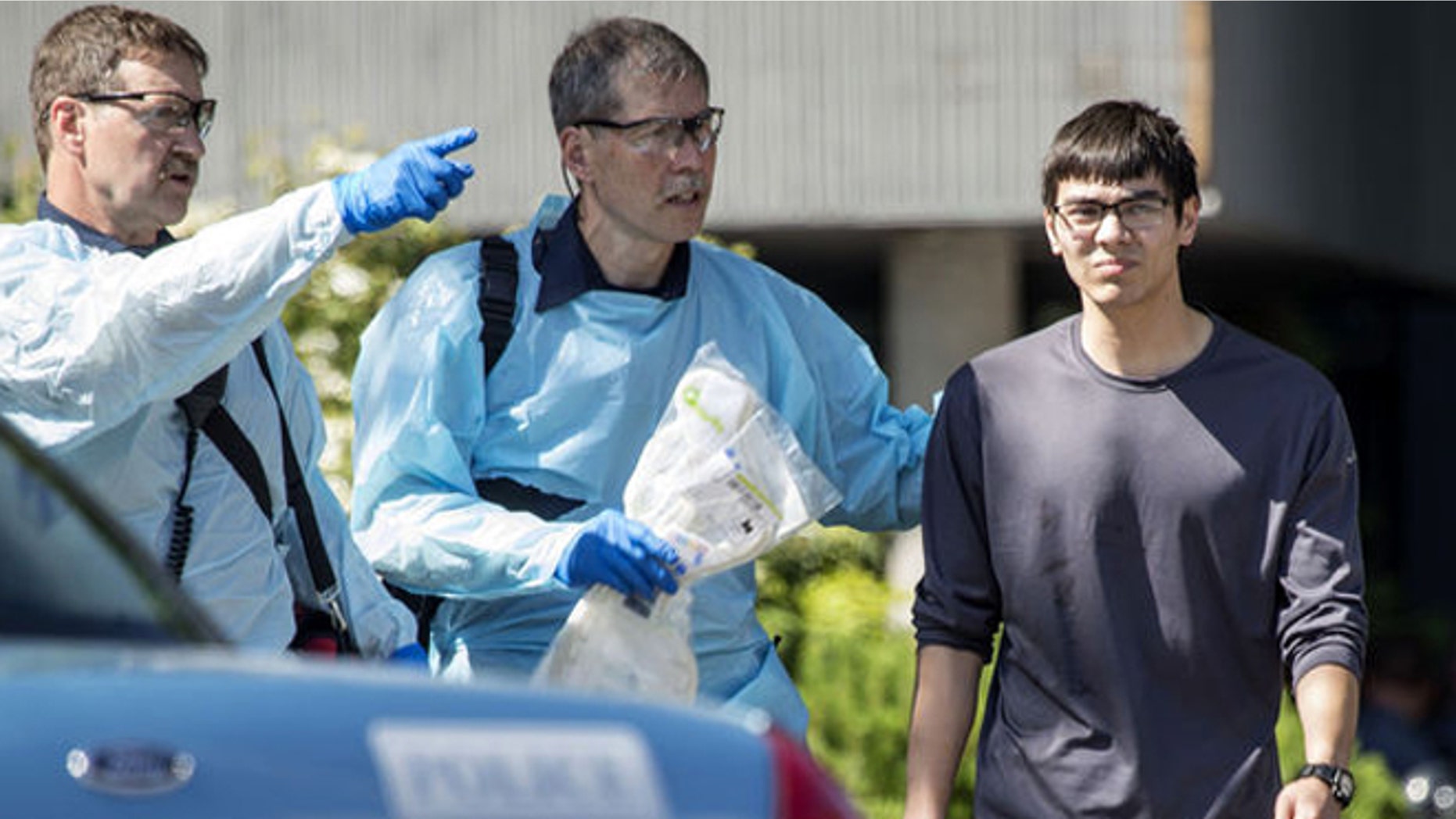 A Seattle Pacific University student building monitor is being called a hero after witnesses say he tackled a campus gunman who opened fire Thursday, killing one and wounding three others.
Jon Meis, 26, the hallway monitor, pepper-sprayed the gunman as he went to reload his gun after shooting three students, one fatally.
Meis put the shooter into a chokehold and was joined by other students who rushed the man, The Seattle Times reported. Officials say without Meis' quick action, there could have been more victims because police found additional shotgun rounds and a knife at the scene.
"He was hellbent on killing a lot of people today," a law enforcement source told the paper.
The suspected shooter was identified as Aaron R. Ybarra, 26. He was booked Thursday night for investigation of murder, police said. There was no motive given for the shooting and police are not searching for additional suspects.
The shooting, which occurred around 3:30 p.m., took place at Otto Miller Hall, an academic building, Q13Fox.com reported. Students took cover in their classroom and pulled down the blinds on doors. The university issued a lockdown after the shooting, but lifted it shortly before 4:30 p.m.
[pullquote]
Witnesses reportedly said the gunman was dressed in black when he shot three people in Otto Miller Hall.
Once the gunman was taken down, the hallway became a triage, with students and faculty tending to those injured.
Authorities said a 19-year-old man was killed in the shooting and a 20-year-old woman was in surgery in critical condition. There were two other victims, both in their early 20s, who were listed in satisfactory condition.
The Seattle Times reported that Ybarra had never been arrested for a violent crime. A student who described himself as a close friend of the suspect, said he was friendly and just got a new job at a grocery store, the report said. The friend told the paper he had a reading disability.
"I'm really good at deciphering if someone's got bad news or in trouble. I'm blown away by this," Zack McKinley, the friend, told the paper. "He called me yesterday and asked if I wanted to go fishing."
Seattle Pacific University is a Christian university founded in 1891, Q13Fox.com reported. It has an enrollment of about 4,100 students.
"Today should have been a day of celebration of the end of the school year here at Seattle Pacific University; instead, it's a day of tragedy and of loss," Mayor Ed Murray said.
Fox News' Dan Springer and The Associated Press contributed to this report.
Click here to read more from Q13Fox.com.