Sea lion pup rescued after wandering on streets of San Francisco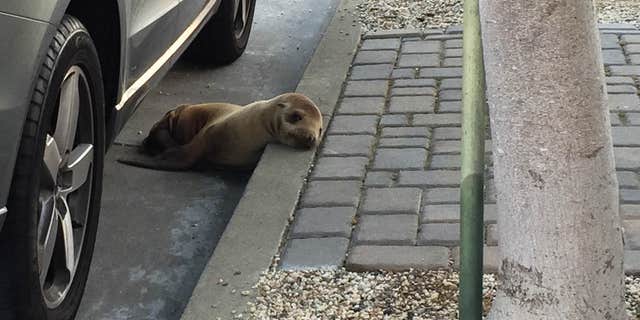 A sea lion pup that was released earlier this year after being nursed back to health was found wandering on a San Francisco sidewalk Thursday and was captured by marine rescuers.
Video from the Marine Mammal Center in nearby Sausalito shows the male sea lion, nicknamed Rubbish, hiding under a car and trying to scurry away from rescuers. They eventually got a net around it and move it into a crate, taking it back to the center.
KTVU reports that a veterinarian noticed the sea lion, which was rescued in February. Then, the sea lion was treated for pneumonia and malnutrition. The animal weighed just 30 pounds when it was rescued.
After spending five weeks on its own, it lost 17 pounds. Veterinarians at the marine center will examine the sea lion and see if it has any other health issues that caused it to restrand.
The San Francisco Chronicle reports experts at the center have released 159 sea lions back into the wild this year.
Marine Mammal Center officials said the sea lion is just one of thousands of California sea lion pups that have stranded along the state's coast this year as a result of warm waters that have affected food availability.
The Associated Press contributed to this report