Safety measures ordered at sinking San Francisco tower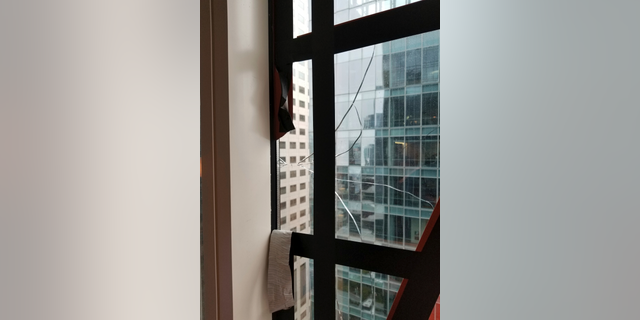 SAN FRANCISCO – San Francisco officials demanded Thursday that managers of a sinking condominium building where a window recently cracked comply with safety measures needed to keep the public safe.
Ronald Tom, assistant director of the Department of Building Inspection, said management at Millennium Tower must inspect all units and install a canopy around the perimeter of the 58-story building by Friday afternoon.
They also must repair a broken crane to allow engineers to inspect the cracked glass from outside.
A window on the 36th floor of the tilting high-rise cracked last week and engineers have yet to determine a cause.
The broken window on the luxury high-rise does not present an imminent danger, but Tom said his office issued the edict to management as a precaution.
He first issued the demands Wednesday in a letter to the tower's attorneys threatening to limit access to the building if the deadline was not met, and noted his department was not informed of the cracked window until days after it was found Sept. 2.
The tower's management and attorneys met with city officials Thursday and are trying to meet the deadline, Rachel Miller, an attorney for the homeowners' association, said in a statement.
"Their entire focus is the safety of its residents and of the public at large," she wrote.
Tom conceded inspecting the windows of all 419 units by Friday afternoon may not be feasible because it requires getting permission from homeowners, and indicated his department was willing to be flexible if the tower's management and attorneys are responsive and say when all safety measures will be completed.
The downtown tower has settled about 18 inches (45 centimeters) since it opened over a former landfill in 2009. Homeowners have filed multiple lawsuits against the developer and the city.
Several reports issued by engineers hired by homeowners have deemed it safe, Tom said.