Rosenstein warns Americans to 'exercise caution' about anonymous reports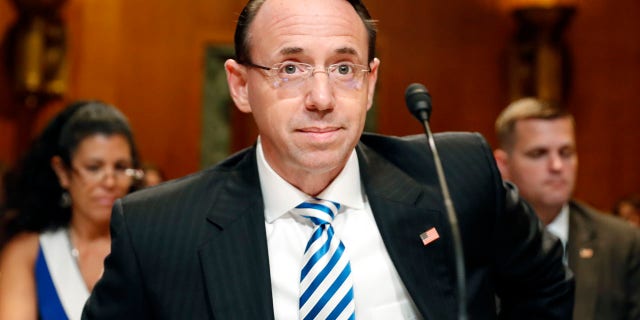 NEWYou can now listen to Fox News articles!
Deputy Attorney General Rod Rosenstein said Thursday evening that Americans should "exercise caution" before believing anonymously sourced reports, an apparent reference to ongoing leaks surrounding the investigation into alleged connections between Russian officials and President Trump's campaign.
"Americans should exercise caution before accepting as true any stories any stories attributed to anonymous 'officials,'" Rosenstein said in a statement, "particularly when they do not identify the country — let alone the branch or agency of government — with which the alleged sources supposedly are affiliated."
Though Rosenstein's statement did not reference the Russia investigation specifically, it was released hours after the Washington Post reported that Special Counsel Robert Mueller is investigating Jared Kushner — Trump's senior adviser and son-in-law — over his finances and business dealings.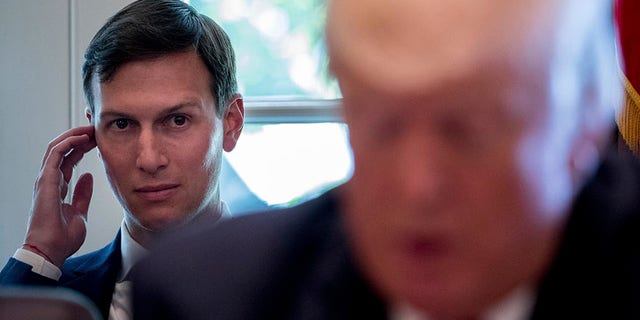 ROBERT MUELLER APPOINTMENT TO LEAD RUSSIA PROBE WINS BIPARTISAN PRAISE
Peter Carr, a spokesman for Mueller, did not comment on the Post report when reached by Fox News, but did say that the special counsel's office "has undertaken stringent controls to prohibit unauthorized disclosures that deal severely with any member who engages in this conduct."
Trump and his supporters have repeatedly complained about leaked reports about the progress of Mueller's investigation, many of which have appeared in either the Post or The New York Times.
On Wednesday, the Post reported that Mueller was examining whether Trump has tried to obstruct justice and was seeking interviews with three administration officials: Dan Coats, the director of national intelligence; Michael Rogers, the head of the National Security Agency; and Richard Ledgett, the former NSA deputy director.
Mark Corallo, a spokesman for Trump's personal lawyer, responded Wednesday evening to the Post report by saying: "The FBI leak of information regarding the president is outrageous, inexcusable and illegal."
The Post report cited anonymous sources who were briefed on requests made by investigators. It was not immediately clear whether the FBI was the source of the information.
RUSSIA INVESTIGATION: WHO'S WHO
The president himself took to Twitter Wednesday morning to complain about the "phony story" in the Post, then did so again in the afternoon to question why Hillary Clinton's conduct during the probe of her private email server was not under more scrutiny.
Rosenstein, who appointed Mueller special counsel in the Russia investigation last month, testified to lawmakers Tuesday that he has seen no evidence of good cause to fire Mueller and that he is confident that Mueller will have "the full independence he needs" to investigate thoroughly.
Fox News' Brooke Singman and the Associated Press contributed to this report.