Rescued U.S. Teen Sailor Wants Second Attempt at Solo Record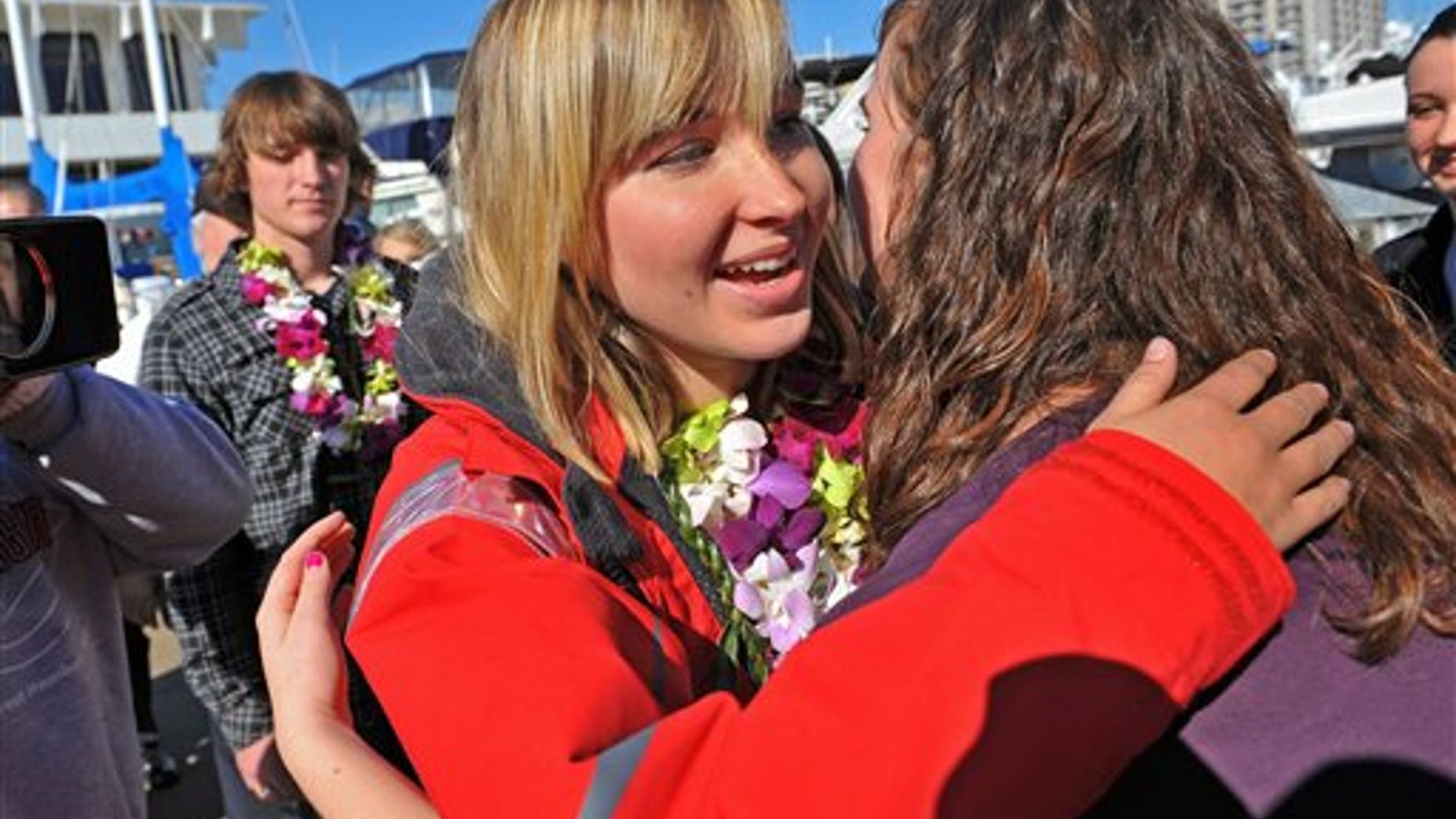 American teenager Abby Sunderland vowed Saturday that she would attempt to sail solo round the world again, after her first try at the record was thwarted when she became stranded for two nights in rough Indian Ocean seas.
Sunderland was plucked from her damaged yacht by a French fishing vessel on Saturday, 2000 nautical miles from the western coast of Australia.
Her 40-foot sailboat Wild Eyes remains adrift.
The 16-year-old sailor was waiting to be evacuated since Friday, when Australian rescuers spotted her from the air and made radio contact.
"It's been a little bit crazy these past few days. Everything's happened pretty fast but I was really lucky that there was a boat that could come and get me where I was," Sunderland said, according to Australian broadcaster ABC.
"When stuff is going on out there you can't really get too scared about it -- I mean it doesn't really do any good."
When asked if she would sail again, she said: "I'm definitely going to sail around the world again, or at least give it another try.
"I don't know when I'll get another chance to do it.
"I've wanted to sail around the world for years and I definitely want to do it."
An Australian Maritime Safety Authority said Sunderland was likely to be transferred to one of two other ships steaming for the rescue site.
"Arrangements to land Ms Sunderland will now be negotiated with the three ships that have responded to the distress situation. One ship is bound for Australia and the other would likely return to its home port at La Reunion,'' the spokeswoman said.
From the U.S., Sunderland's parents responded to a wave of criticism for letting her attempt her treacherous solo round-the-world journey -- saying the family were "adventurers, not accountants."
Sunderland left Los Angeles on Jan. 23 in the hope of becoming the youngest person to circumnavigate the globe solo, attempting to better Australian Jessica Watson.
But she came to grief when her mast snapped and yacht rolled in atrocious weather conditions on Thursday.