Remains of suspected MS-13 murder victim unearthed in New York, police say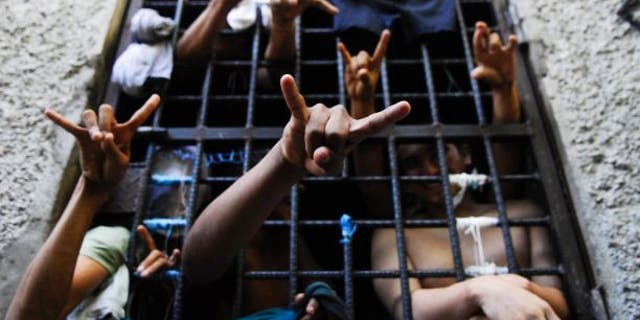 The remains of a suspected MS-13 murder victim was discovered in a wooded area in New York City's Long Island suburbs, police said Wednesday.
The discovery in Roosevelt, N.Y., came hours after an investigation into a machete murder last July yielded an arrest, Newsday reported. The unearthed remains were bone fragments, an official told the paper.
"It is no doubt an MS-13 murder," Nassau County Police Commissioner Patrick Ryder said at a news conference.
MS-13 is believed to be behind 25 killings on Long Island during the past two years and has become a target of President Donald Trump, who has referred to the gang's members as "animals."
Trump visited the area last week, attending a forum on MS-13 in Bethpage, N.Y.
The remains found Wednesday will have to be identified by DNA exams, Ryder said, adding that the discovery shouldn't panic any residents in the neighborhood.
"The biggest concern we want people to know is, this is an older murder," he said.
Authorities began digging in the wooded area Tuesday night after getting information on the death of 16-year-old Angel Soler, who was killed after leaving his home July 21, according to Newsday.
Soler's body was found in October near where Wednesday's discovery was made. It's suspected that he was also killed by MS-13 gang members.
The Associated Press contributed to this report.