Queens home where 5 died in fire didn't have smoke detectors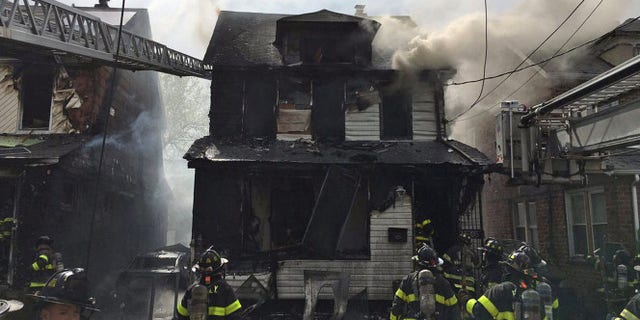 The Queens home where five people died over the weekend did not have any smoke detectors, Fire Commissioner Daniel Nigro said Monday.
"It's a very sad day in our city when five lives were taken from us — five promising young lives," Nigro said at a press conference.
The Queens Village house on 208th Street quickly went up in flames Sunday afternoon, killing four children and a 20-year-old woman, officials said.
Responding FDNY crews "made a very daring and valiant push to get into that building. They knew there were people inside," Nigro said, adding that the home burned fast.
"They're wood-frame, they will burn rapidly," Nigro said of the homes in the neighborhood.