Purple Heart recipient tracked down by New Mexico family after decades-long search
A decades-long search by a New Mexico family to return a missing Purple Heart to its rightful owner came to an end on New Year's Day, when family members were finally able to locate the veteran's family.
Casey Bruno told KQRE her father received three Purple Hearts from his time served in the Vietnam War as a Marine, but the family discovered a fourth medal that didn't belong to him.
"I found this box that my mom and I were supposed to make for my dad. I'm looking in it and I find all my dad's pins and stuff that he would put on his uniforms and stuff. Then I found this Purple Heart that isn't his," she said.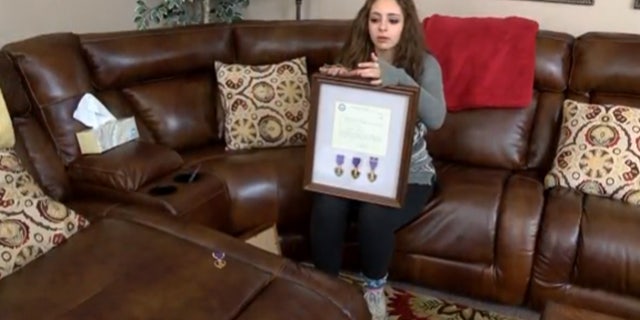 Bruno believes the Purple Heart, which had the name Thomas F. Lachalle Jr. on the back, was given to her great-grandmother to hold onto while she was a nurse during World War II.
"She was taking care of Mr. Lachalle after he was wounded, is what I'm assuming," Bruno said.
For an unknown reason the medal never made it back to Lachelle, and had been passed on through the family. Her father tried to find the owner about 20 years ago, but was not successful.
TRUMP VISITS WOUNDED VETERANS, AWARDS PURPLE HEART AT WALTER REED
This latest effort to track down Lachelle proved more fruitful. Less than a day after KQRE's story aired, Bruno received an email from someone who found out Lachelle died more than 10 years ago, but that he also had a sister who had two kids.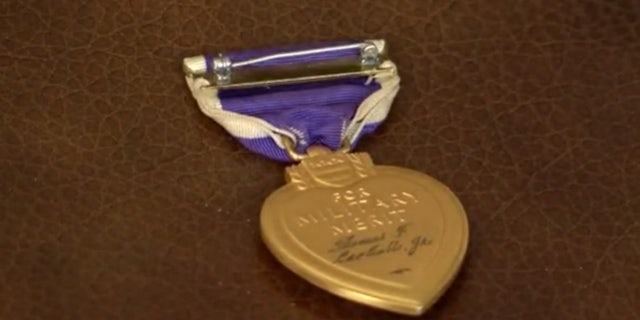 "One of the kids, Patricia, is on Facebook. So immediately I went to Facebook and I was like, OK! I found her!" she said. She plans to ship the medal as soon as possible, and put it in a nice box with a note to the family.
Lachelle's niece, Patricia Giannascoli, who lives in Upper Darby, Pa., told KQRE the message on New Year's Day was an unexpected surprise.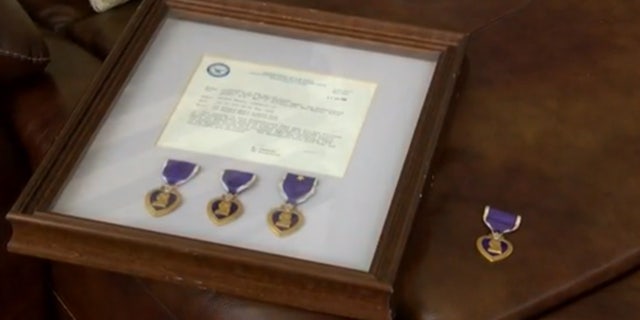 "I was very, very surprised and very proud of him," Giannascoli said. "I was always very proud of his service."
Her uncle didn't talk about his experiences in World War II much, according to Giannascoli, who said she never knew he received a Purple Heart.
"Oh he would be so happy to have his Purple Heart. He would really love it," she said.