Prosecutors claim Aaron Hernandez's girlfriend lied to grand jury 29 times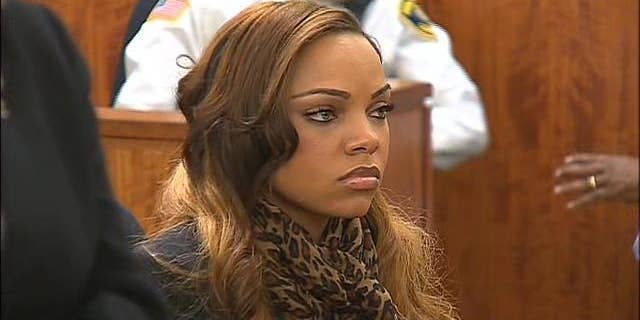 NEWYou can now listen to Fox News articles!
Prosecutors in the murder case involving former New England Patriots tight end Aaron Hernandez have claimed that his girlfriend lied to a grand jury 29 times in the course of her testimony.
Bristol County (Mass.) Assistant District Attorney William McCauley made the claim in a bill of particulars submitted Tuesday. They allege that Shayanna Jenkins perjured herself repeatedly before the grand jury on August 13 and 15.
Hernandez is awaiting trial on first-degree murder and weapons charges in the slaying of semi-pro football player Odin Lloyd. Lloyd's body was found in an industrial park about one mile from Hernandez's mansion in North Attleboro, Mass. on June 17.
Among the lies Jenkins is accused of telling to the grand jury are that she did not have any conversation with Hernandez about Lloyd's murder; that she only saw one gun in the North Attleboro home, which she shared with Hernandez and their daughter; and that she doesn't remember what items she took from the home during the investigation.
Jenkins has pleaded not guilty to one charge of perjury and is due back in court in January. Hernandez will next appear in court December 23 for a pre-trial conference.
Click for more from MyFoxBoston.com
Click for more from the Boston Herald