Prosecutor to appeal ruling on teen who killed his parents, siblings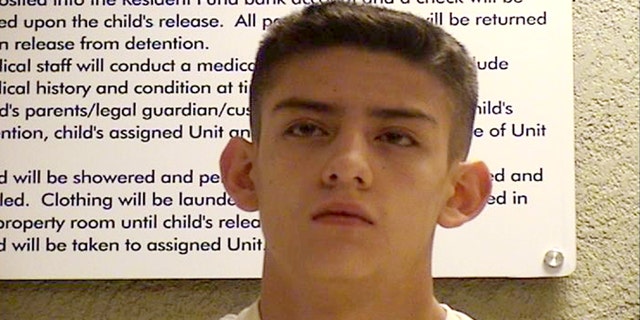 NEWYou can now listen to Fox News articles!
A New Mexico prosecutor says she will appeal a judge's decision to sentence as a juvenile a teenager who pleaded guilty to killing his parents and three younger siblings.
Bernalillo County District Attorney Kari Brandenburg announced Monday that her office decided late Friday to appeal the ruling regarding 18-year-old Nehemiah Griego because of what Brandbenburg called "our continued pursuit of justice."
"We appreciate the many concerns members of the public have voiced to us regarding Judge Romero's decision to sentence Nehemiah Griego as a juvenile for the murders of his five family members," Brandenburg said in a statement released by her office.
Judge John Romero ruled Thursday that he would sentence Griego as a juvenile because Grieg had shown he is receptive to psychological treatment. Sentencing as a juvenile would mean that Griego would be released from state custody by the time he turns 21. He was 15 when his five family members were shot and killed.
Griego has been undergoing therapy since May 2014 at a state facility for adolescents.
His public defender, Jeffrey Buckels, did not immediately respond to requests for comment Monday on Brandenburg's announcement.
An older sister, Vanessa Lightbourne, told KRQE-TV that she had forgiven her brother but that she was disappointed by the judge's ruling. "I wanted justice for my parents and for my siblings. You know, I love my brother and forgave him a long time ago, but I feel like there has to be consequences for what he did," Lightbourne said.
Buckels said during the court hearing that led up to the judge's ruling that Griego had shown he was receptive to psychological treatment.
"It all points in the same direction," Buckels said. "He's getting better and deserves a chance."
According to authorities, Griego first killed his mother as she slept and then his 9-year-old brother and two sisters, ages 5 and 2, authorities said. The teen waited in a bathroom and ambushed his father, a gang member turned pastor, after he returned home, sheriff's officials said.
Griego turns 21 in March 2018.
He pleaded guilty in October to two counts of second-degree murder for his parents' deaths and three counts of child abuse resulting in death, which his attorney said showed he had taken responsibility for the crime.
Prosecutor Michelle Pato disputed that during the hearing, recalling testimony that Griego seemed matter of fact and emotionless the day after the shooting and during a psychiatrist's interview last year.