Powerful nor'easter could dump more than a foot of snow on New England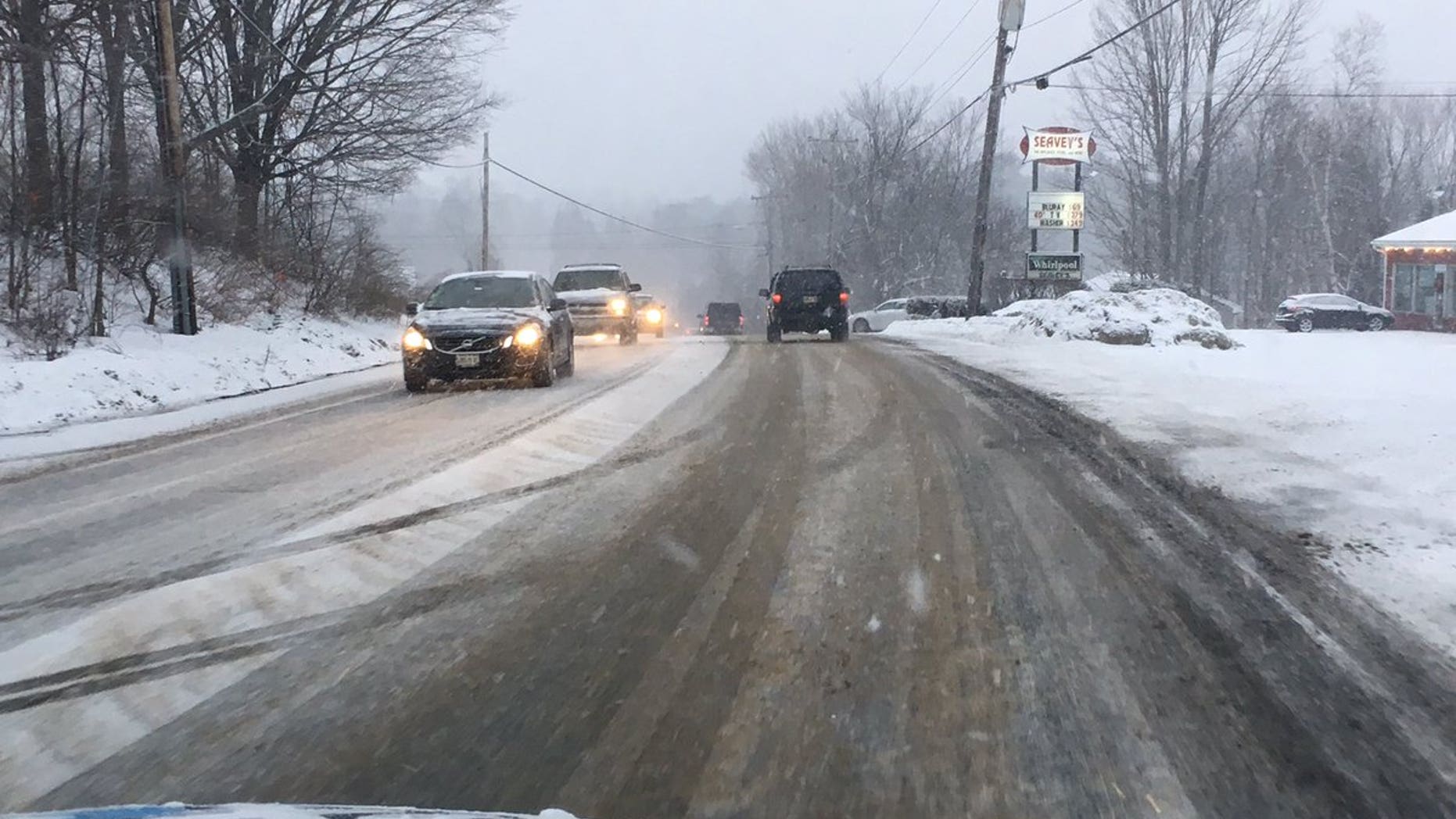 A powerful nor'easter moved into northern New England Thursday and forecasters predicted it could dump almost 20 inches of snow in some interior locations.
STORMS TO DISRUPT TRAVEL FOR MILLIONS HEADED TO TOP NEW YEAR'S EVE DESTINATIONS
A winter storm warning has been posted for much of Maine, New Hampshire and Vermont through mid-day Friday.
National Weather Service meteorologist Andy Pohl says accumulations of a foot or more are expected inland but that a changeover to rain will reduce snowfall totals near the coast.
FRIGID AIR TO MAKE NEW YEAR'S EVE PARTIERS SHIVER IN TIMES SQUARE
Roads in Vermont were snow covered and snow was falling at the rate of about 1 to 2 inches per hour by Thursday afternoon. No significant problems had been reported, but motorists were warned to expect hazardous driving conditions.
In New Hampshire, Gov. Maggie Hassan's office says the state's Emergency Operations Center will open at 1 p.m., with state officials closely monitoring the storm. The Department of Transportation says people should limit road travel after 6 p.m., when snow is expected to be heavy. Utility companies have crews on standby in preparation for power outages.
Pete Rogers, of Maine Emergency Management Agency, said it's important for residents to be prepared for heavy snow and strong winds.
The storm will pack a wallop. Pohl says the barometric pressure associated with the storm is projected to be the lowest since the Valentine's Day storm in 2014.
On New Hampshire's Mount Washington, the highest peak in the Northeast, officials say there is "considerable danger" of an avalanche due to the storm.
The Vermont Health Department is reminding people that overexertion shoveling snow can lead to heart attacks. People should also keep heat vents clear of ice and snow.