Police standoff: Armed suspect barricaded inside NJ home; 2 officers injured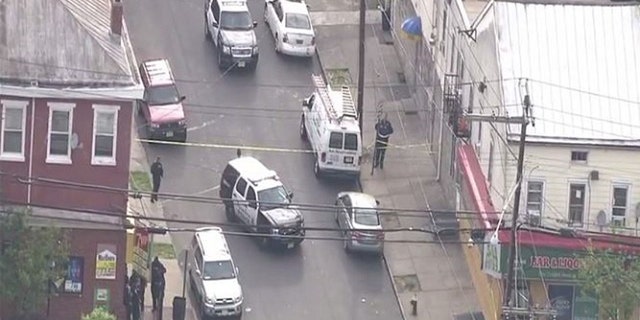 Two police officers were reportedly injured during an ongoing standoff outside a house in southern New Jersey. One armed suspect is barricade inside.
The situation began after 6:30 a.m. at a home in Trenton, N.J. on Wednesday morning, FOX 29 News reported.
According to the report, Mercer County sheriff's deputies attempted to serve a warrant at the home around 6:20 a.m. and were "met with gunfire."
Shots were fired between officers and the suspects. Police confirmed one person was shot and killed. Another suspect barricaded himself inside the home.
Two officers were reportedly hurt while trying to retreat. They were taken to a local hospital with minor injuries.
Witnesses told Fox 29 that the suspect barricade inside the home was armed with a long gun.
Neighbors in the area have been evacuated from their homes.
Police have not released any information.