Police seek man who vandalized USS Constitution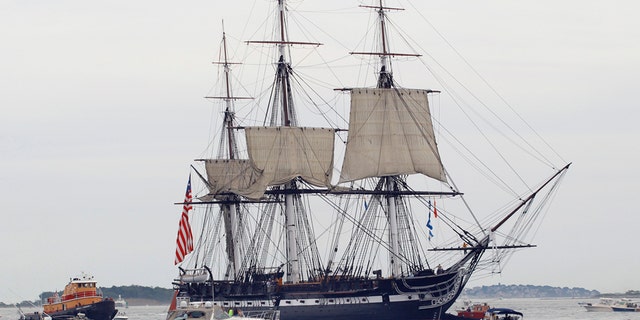 The USS Constitution is one of Boston's most beloved landmarks.
But over the weekend, an intruder slipped on board after hours, causing some damage, and raising security concerns.
Old Ironsides is in dry dock for a multimillion dollar restoration and has been for over two years. But over the weekend, one man got on board after hours and police are trying to find him.
NEW ORLEANS TAKES DOWN THIRD CONFEDERATE MONUMENT
Sometime Sunday into Monday, when the ship was closed in public, The Constitution's crew discovered an intruder below deck.
The man was escorted off the ship and he ran away before he could be identified.
A search of the Constitution revealed some damage to a state room door spindle below deck.
Police immediately issued a release to all branches asking officers to be on the lookout for the man who was caught on surveillance footage.
"It's a failure of security somewhere along the line," Boston 25 Security Expert Dan Linskey said. "It's definitely a problem. Definitely a challenge no one should have been able to get on that vessel and spend any significant time there, without getting a response."
The damage to the USS Constitution was minimal and the commander of the ship told Boston 25 it is mostly repaired.