Police Search for Suspect Wearing Underwear-Mask During Robbery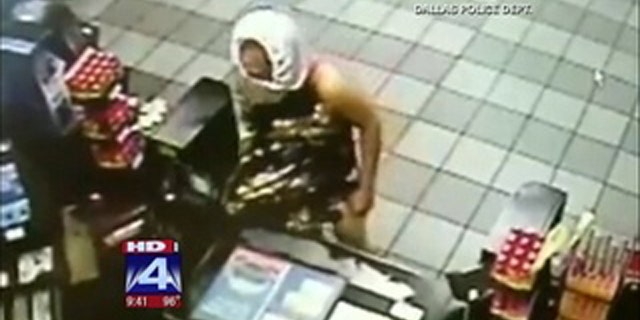 Dallas police are searching for a male suspect who allegedly robbed an Exxon Tigermart gas station wearing a women's flowered dress and women's underwear on his head, reports MyFoxDFW.com.
The surveillance video shows the man approach the counter holding what could have been a gun underneath his dress and take money from the clerk before leaving the store.
The robbery took place early Tuesday morning.
Click here to read more and to see a video at MyFoxDFW.com