Police probe Philadelphia homicide detective for possible connection to series of murders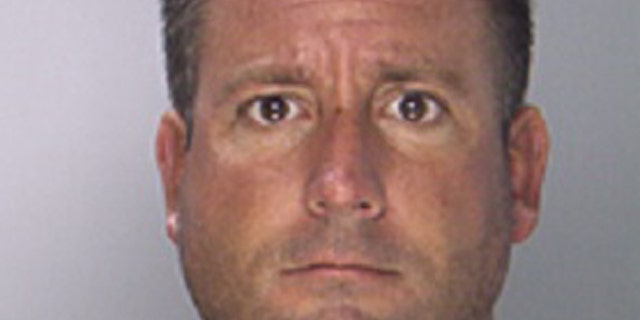 NEWYou can now listen to Fox News articles!
A Philadelphia homicide detective has been suspended for possibly covering up as many as four murders over the last three years that are all -- in some way -- allegedly connected to a long-time girlfriend for whom he's professed his love.
MyFoxPhilly.com reports 16-year veteran Detective Ronald Dove has officially been suspended for 30 days with the intent to eventually dismiss on the orders of Philadelphia Police Commissioner Charles Ramsey.
The lawman's sordid saga -- he's worked homicide since 2005 -- reportedly revolves around his five-year romance with 33-year-old Erica Sanchez, as well as an as-yet-unknown relationship he shared with a suspected heroin dealer.
Investigators became aware of Dove after a Sept. 8 murder, but that killing, as well as the events that followed, are rooted in those of last spring, when Cesar Vera, a construction worker and city man, was twice arrested for run-ins with Sanchez, his ex-girlfriend.
The Philadelphia Inquirer reports Vera was first nabbed in April after Sanchez accused him of stealing $70. He was again arrested in July for reportedly trying to burn his ex's hair on a kitchen stove. Both those cases, however, were eventually dismissed because Sanchez refused to testify.
Then on Sept. 8, Vera was fatally stabbed after an argument at a North Philadelphia block party that followed another violent incident with Sanchez, who was also at the gathering, according to the Inquirer. Following the stabbing, Vera reportedly stumbled into a local speakeasy and died. His body was found hours later.
In the days that followed, Dove reportedly told detectives handling the case he knew Sanchez and could potentially convince her to submit to an interview. The Inquirer reports he also requested those same colleagues "go easy on her."
And that's when police began probing his ties to the alleged killer.
What they found was that on Sept. 9, or the day after Vera's death, Dove reportedly ferried Sanchez to a Rochester, N.Y., hotel and used his credit card to pay for a room there, for her.
The Philadelphia Police Department's Internal Affairs Bureau questioned Dove, who said he was in love with Sanchez, and had gotten her out of town for fear of reprisals for Vera's death.
But things got worse on Oct. 22, when a police raid at a Northeast Philadelphia home reportedly netted $300,000 worth of heroin and an iPad belonging to the suspected dealer, Jose Martinez, that contained a digital photograph showing a smiling Dove at a bar with his arm around the accused.
More trouble came for Dove, when ensuing media accounts prompted the surviving relatives of Leslie Delzingaro to file a complaint with Internal Affairs regarding Dove's prior handling of their loved one's murder in 2010.
The Inquirer reports Delzingaro, 45, was killed in an unsolved shooting at J.J.'s Lounge in North Philadelphia, which is owned by Sanchez's father. Delzingaro was reportedly killed when the bar was peppered with bullets during her visit there to sell decorative lighting.
The deceased's family has reportedly told Philadelphia Internal Affairs that Dove not only seemed "dismissive" of the case at the time – he was the lead detective – but told them the owner was a "great guy."
Police are also now looking at Dove's possible connections to a third, and possibly even a fourth, killing.
In May 2012, Melanie Colon, a 22-year-old local deejay and mother of one, was shot six times and died, her body found behind an apartment building. The Inquirer reports her friend, Reynaldo Torres, a mechanic and neighbor, also vanished after her killing. Police reportedly believe Vera -- Sanchez's ex-boyfriend -- was somehow connected to the killings, although it is unknown how.
Now, The Inquirer reports, notes found on an iPad recovered during a raid on Dove's home led investigators to look for Torres' body in a weed-and-trash-covered ravine near where Vera formerly lived.
So far, a jawbone has reportedly been recovered from the site, although Torres' sister has told the Inquirer it will take more time before a DNA test will reveal if it does, indeed, belong to her lost brother.
"I'm so hurt, but I'm so lost," Ruiz told the paper on Saturday. "They just found the jaw --- so where is he?"
Click for more from MyFoxPhilly.com.
Click for more from The Philadelphia Inquirer.