Police probe link between murdered IU student and unsolved disappearance of Lauren Spierer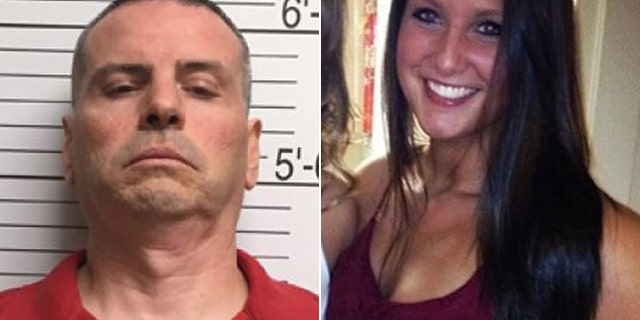 Police said Monday they are investigating whether a man charged with murdering an Indiana University student is responsible for the 2011 unsolved disappearance of Lauren Spierer.
Daniel Messel, 49, was arrested and charged Monday in the beating death of 22-year-old Hannah Wilson, an Indiana University senior whose body was found Friday after a night out with friends. The Bloomington Police Department said Monday they are probing a possible link between Messel and Lauren Spierer, who disappeared from the Bloomington, Ind., campus in 2011. Spierer has never been found.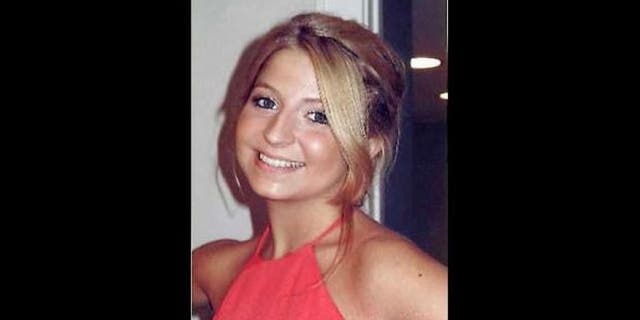 "We are exploring the possibility of a connection," Bloomington Police Capt. Joe Qualters told FoxNews.com Monday.
Wilson was last seen around 1:30 a.m. Friday getting into a taxi outside of Kilroy's Sports Bar, a popular student hangout. According to a probable cause affidavit, Wilson's friends put her in a taxi alone and paid the fare after deciding she was too intoxicated to enter the bar. At 8:34 a.m., a 911 caller reported finding Wilson's body off Plum Creek Road near State Road 45 in Brown County, authorities said. The coroner's office ruled Wilson, of Fishers, Ind., died of blunt force trauma to the head.
Authorities say the case is eerily similar to that of 20-year-old Lauren Spierer, an Indiana University sophomore who disappeared June 3, 2011, after a night out with friends. Spierer had also visited Kilroy's Sports Bar and was last seen leaving a male student's apartment at approximately 4:30 a.m. Despite massive searches by air and land, Spierer, of Greenburgh, N.Y., has never been found and no criminal charges have been filed in the case.
FLASHBACK: Where is Lauren Spierer?
Brown County Coroner Earl Piper told The Herald-Times that Wilson died after being truck three or four times in the back of the head with an unknown object.
No weapon was found in the rural area where her body was found near Lake Lemon and about 10 miles from the IU campus., he said. The coroner said Wilson's only other injuries were superficial abrasions and bruises that he described as protective, rather than defensive, wounds.
"Like trying to prevent her head from being hit," he told The Herald-Times.
Police said they traced a cellphone found near Wilson's feet to Messel.
The man who raised the suspect, Gerald Messel, said his stepson spoke of knowing a girl named "Hannah" from the bars near the Indiana University campus in the weeks leading up to Wilson's death.
Gerald Messel told Fox 59 that he was surprised the younger Messel did not come home Thursday evening after a regular night out playing trivia at bars in Bloomington.
Gerald Messel said his stepson did not go to work at a print shop on Friday and was arrested by police after he returned to the mobile home the men share in rural Monroe County.
Troopers served a search warrant Friday and confiscated Daniel's computer, cellphone and gray Kia vehicle, according to Gerald Messel. Daniel Messel was arrested while leaving the home with a bundle of clothes under his arm, according to Fox 59.
Indiana State Police are investigating the electronic devices, but have not disclosed a possible motive or said whether Messel and Wilson knew one another.
Court documents said at the time of his arrest, Messel had what appeared to be claw marks on his forearms.
Police also found blood spatter on the driver's side of Messel's sport-utility vehicle and saw blood and a clump of long black hair on the console, the documents said.
Messel was being held in the Brown County jail in Nashville. It wasn't clear whether he had an attorney.
The Indy Star said Daniel Messel had a violent past, as he was sent to prison for eight years in 1996 after an arrest for battery.
The paper said news articles showed Messel had a 1991 arrest for assaulting a girlfriend and a 1989 arrest for assaulting his grandmother and breaking her nose.
He also had a 2006 conviction for disorderly conduct.
Wilson's death cast a pall over the Bloomington campus' Little 500 weekend, when an annual men's bicycle race is held and local bars fill up with revelers.
Friday night's Little 500 festivities were canceled following the news of Wilson's death. Officials also postponed Saturday's race, touted as the largest men's collegiate bike race, until Sunday.
About 1,500 IU students gathered for a vigil Saturday evening at the campus' Alumni Hall, many of them in tears as they hugged each other. Green and purple balloons were released in her memory from the deck of the building's solarium, The Indianapolis Star reported.
Several hundred people also attended a vigil at the Indiana Elite competitive cheerleading gym in the Indianapolis suburb of Noblesville.
IU spokesman Mark Land said "the entire IU Bloomington community mourns the tragic death of Hannah Wilson."
"Our deepest sympathies go out to Hannah's family and friends during this unspeakably sad time," he said in a statement.
Wilson, a psychology major, was a member of the Gamma Phi Beta sorority.
A fundraising page titled, "The Hannah Wilson Memorial Fund" has been set up by Margaret Hensley, the president of the Panhellenic Association at Indiana University.
"Her younger sister, Haley, is planning on attending Indiana University next year," the page says. "We as a community want to welcome her with open arms, and feel that creating this college fund for her would be the best method."
FoxNews.com's Cristina Corbin and The Associated Press contributed to this report.