Police: NC father facing charges for hijacking ambulance carrying son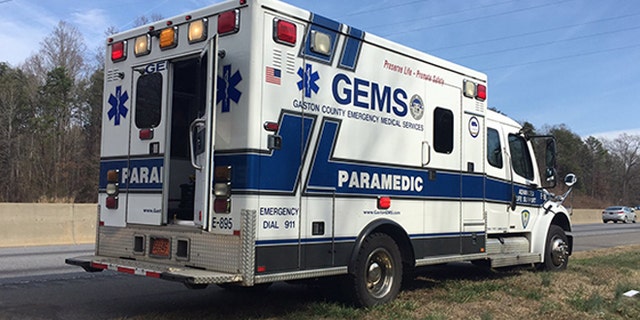 A Charlotte father is facing several charges after police say he hijacked an ambulance carrying his 4-year-old son Tuesday in Gastonia.
The ordeal started when a man called for an ambulance for his ill son. At about 11 a.m. police were called about an ambulance driver not being allowed to go to the hospital.
According to EMS, the father hijacked the vehicle and ended up on I-85. Police say they spotted the ambulance at I-85 and New Hope Road and saw the suspect assault the driver. The ambulance was eventually stopped in McAdenville where the man was taken into custody, but only after resisting and assaulting officers, according to Gastonia Police.
Two paramedics and one EMT were on board. The father and his 4-year-old son were not injured. EMS said the paramedics are emotionally shaken up.
EMS said the suspect would not let paramedics get back on the radio in the ambulance, but they were able to get an initial call out for help over the radio. Dispatch was able to track the ambulance's GPS.
The father, 22-year-old Bobby Renard Glenn, is facing two counts of first degree kidnapping, resisting a public officer, assault on a government official, misdemeanor child abuse and communicating threats.
Glenn was taken to CaroMont Regional Medical Center to be checked before being admitted to the Gaston County Jail after medical staff found his heart rate up.
The Gaston County Department of Social Services has been called and is involved.