Police Continue Search for U.S. Soldier Suspected of Kidnapping His Infant Daughter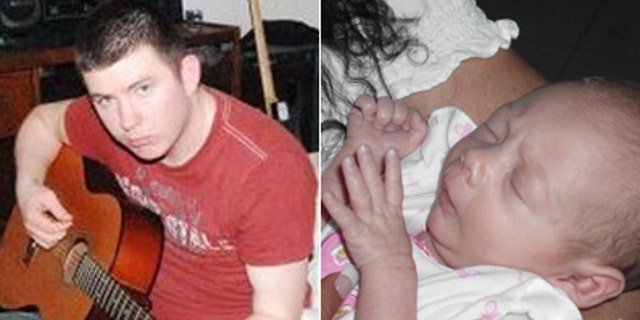 Authorities are continuing to search for an AWOL U.S. soldier who is suspected of kidnapping his 1-month-old daughter.
Colorado Springs police say Army Pvt. Derik Hembree, 24, disappeared on August 4 and is wanted on a warrant for allegedly violating a custody order. Hembree has been AWOL since May, according to the U.S. Army.
"We did everything we could to run down all possibilities to where he may be prior to making it public," Steve Noblitt, the Colorado Springs Police public information officer, told FoxNews.com.
The Denver Post reported Monday that a 29-year-old woman obtained a restraining order against Hembree last month.
"Pvt. Derik Hembree is currently listed as absent without leave since May from Fort Carson's 43rd Sustainment Brigade," the Army said in a statement Tuesday.
The Post reported that Hembree has lived in Saint Peters, Mo., and Apache Junction, Ariz.
The Associated Press contributed to this report.