Police at scene of 2013 killing linked to lost-at-sea case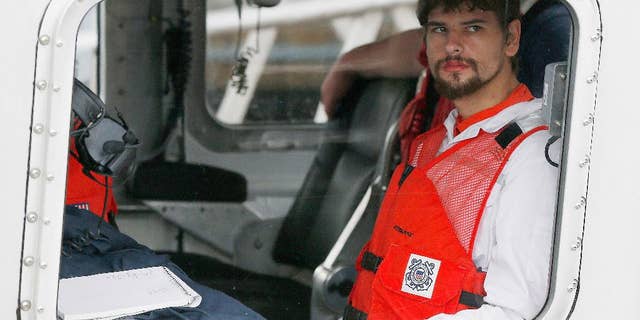 WINDSOR, Conn. – Police have returned to the home of a man whose 2013 killing remains unsolved and whose daughter is presumed dead after she went out sailing with her son and their boat sank this year.
Windsor police were seen at John Chakalos' house on Tuesday as they revisited the cold case, The Hartford Courant reported. The FBI and other agencies this month searched an abandoned property in Spofford, New Hampshire, owned by the Chakalos family.
Chakalos, a wealthy 87-year-old real estate developer, was found fatally shot at his home, and no arrests have been made. Chakalos' grandson Nathan Carman, who survived the sailing trip with this mother, was a suspect in Chakalos' killing.
Chakalos' relatives, in a statement issued by a family attorney, said they were "encouraged that the investigation appears to have new energy and a new set of eyes."
"They are hopeful that the investigators will find the answers to bring the family some closure regarding the death of their father," the Dan Small, Holland & Knight LLP statement said.
Nathan Carman accompanied his mother, Linda Carman, on a September fishing trip from South Kingstown, Rhode Island. After their boat sank, the mother wasn't found, but the son was found off the coast of Martha's Vineyard.
Nathan Carman, of Vernon, Vermont, has said he doesn't know what happened to his mother. He denies involvement in the killing of his grandfather, who left an estate worth more than $42 million to his four adult daughters, including Linda Carman.
The shooting death of Chakalos left friends and neighbors puzzled over who would attack a man known for having a kind word for all he met. Chakalos also kept a home in Chesterfield, New Hampshire, that was known for its massive holiday lights display.