Police arrest gunman who held infant hostage in apartment building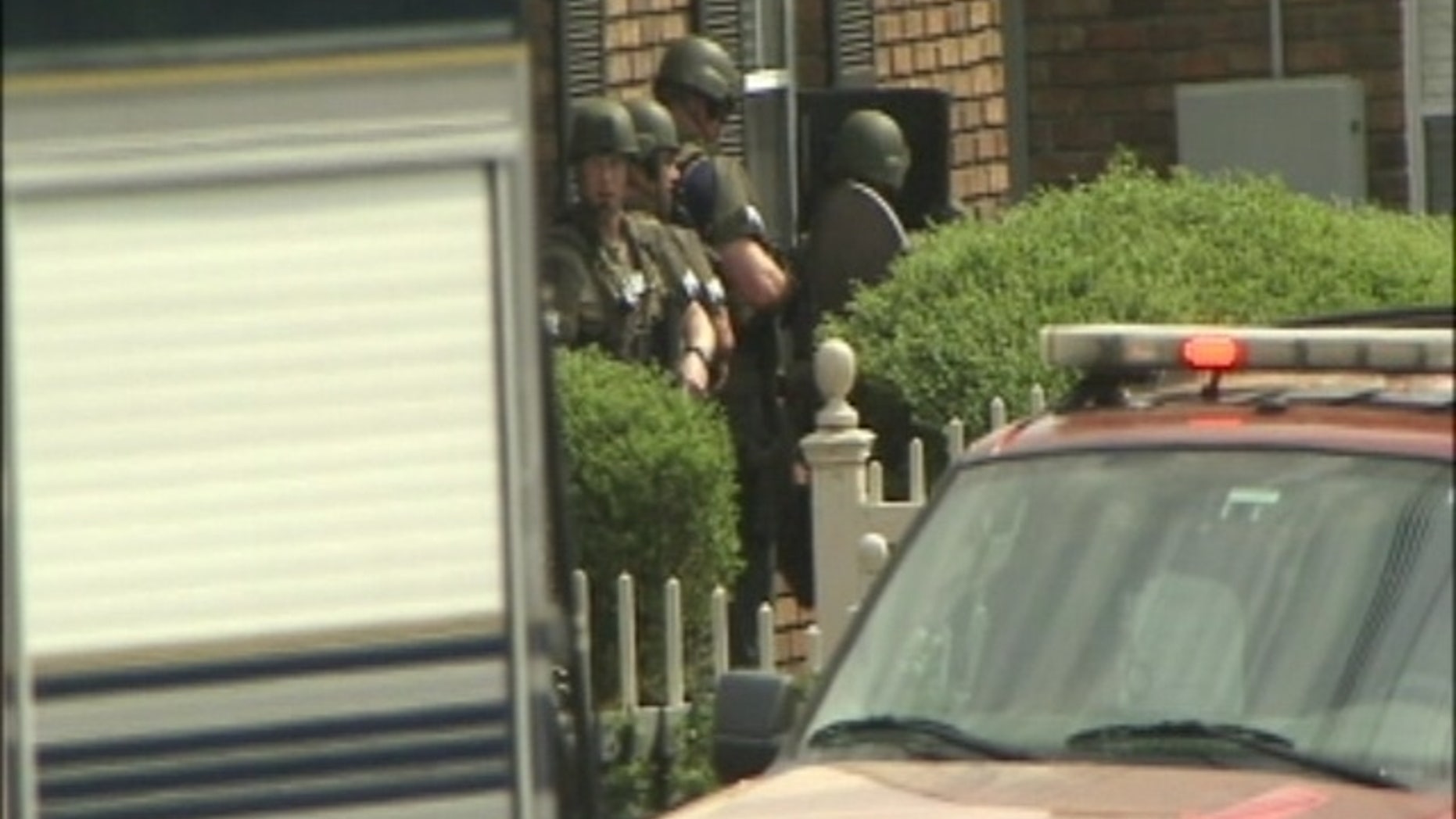 SANDY SPRINGS, Georgia – Police arrested a gunman who held a seven-month-old girl hostage at an apartment complex for almost 11 hours Monday night. The baby emerged unharmed.
Clint Bailey entered the leasing office of One Sovereign Place apartments in metro Atlanta Monday morning armed with a gun and claimed his water heater had been bugged with a listening device.
Bailey then returned to an apartment with a seven-month old baby inside, and barricaded himself inside of it. Police say it appears Bailey sometimes cares for the girl during the day.
Police were able to talk Bailey out onto the porch just before 9 p.m.
"Once the suspect was on the porch, it enabled an entry team to be able to use a diversionary device and make entry into the apartment, keeping him separate from where the child was at the time," said Sandy Springs Police Captain Keith Zgonc.
Bailey was arrested and faces multiple charges. The child's mother, Lindsay Rogers, will be charged with obstruction and possibly other charges.
"She hindered the investigation in this case. Apparently she had been in the area for a little while this afternoon," said Zgonc.
The baby was taken to Children's Healthcare of Atlanta at Scottish Rite for examination.
Fox News' John Roberts and The Associated Press contributed reporting.