Playing with torn ACL, quarterback leads Purdue to big win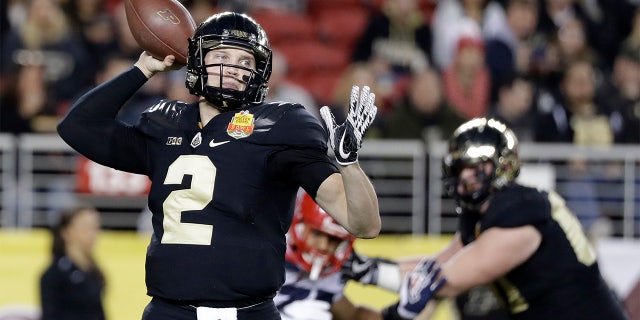 Purdue quarterback Elijah Sindelar reached elite status on Wednesday night.
He completed 33 of 53 passes for 396 yards.
He scored four touchdowns.
He had one interception.
He led the Boilermakers to victory with a 38-35 win over Arizona in the Foster Farms Bowl.
This, though he tore the ACL in his left knee in a loss to Northwestern on Nov. 11.
"For somebody to play almost four games with that, three and a half, that's amazing," Coach Jeff Brohm told reporters after the game, according to ESPN.com.
Brohm said Sindelar would undergo surgery before the end of the year.
He had hesitated to continue to let his quarterback play after the injury, though.
"My first thing was no," Brohm said, according to ESPN.com. "There's no way he should play. I think he's had his knee operated on more than a few times. I thought if he can wear that brace and keep it stable and if he feels like he can go, we can give it a try. I was very leery at first, but Elijah wanted to do it. We went through our trainers and doctor. He was able to pull it off."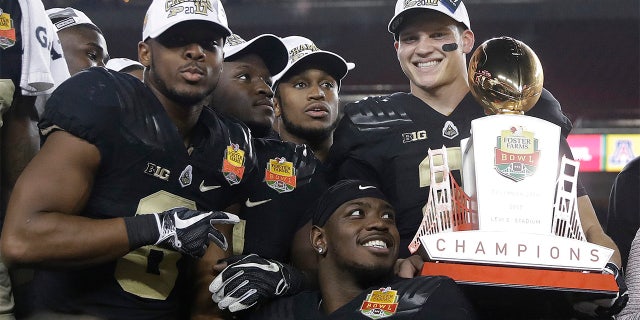 The Boilermakers (7-6) had squandered a 17-point halftime lead when Khalil Tate threw his fifth touchdown pass with 3:21 remaining to give the Wildcats (7-6) the lead.
But Sindelar, with 1:44 remaining, responded with a 75-yard drive that ended with a 38-yard deep throw into the end zone to Anthony Mahoungou, giving the Boilermakers their first winning record since 2011 and their first bowl win over a major conference team since they topped Washington in the 2002 Sun Bowl.
Purdue had won only nine games in the previous four seasons before Brohm's arrival on the scene.
"That's a memory you'll cherish for the rest of your life," the first-season coach said. "They definitely earned it because they put in the hard work, have gone through the adversity and continued to hang in there."
The Associated Press contributed to this story.