Pilots' widows say they're vindicated by new Pentagon letter on 2000 Osprey crash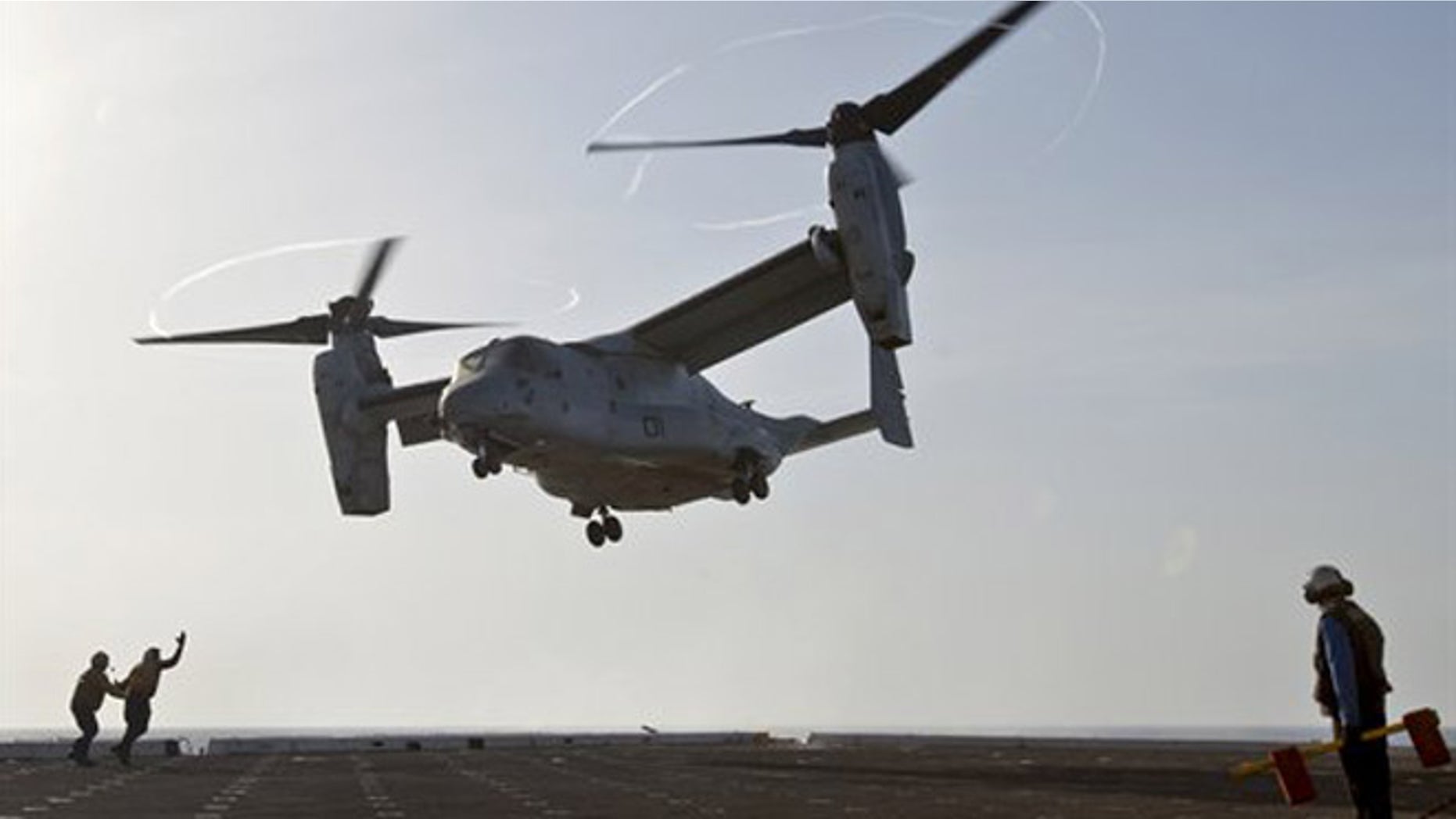 A letter from a top Pentagon official has brought comfort to the widows of two Marine pilots at the controls of a MV-22 Osprey that crashed in the Arizona desert 16 years ago, killing 19 Marines.
Test pilots Lt. Col. John Brow and Maj. Brooks Gruber were flying the revolutionary aircraft when it crashed April 8, 2000 during an exercise in Marana, and for 16 years their widows had challenged the Defense Department's verdict that pilot error was the primary cause, the San Diego Union-Tribune reported Friday.
Now Connie Gruber and Trish Brow say they've been vindicated. In an unusual move, Deputy Secretary of Defense Robert Work acknowledged in a letter last month that "it's impossible to point to a single 'fatal factor' that caused this crash."
"It's just a burden lifted," Gruber, of North Carolina, told the paper. "Because for all these years, we've had to feel the weight of, not only did they cause their own deaths, but the deaths of 17 other Marines. That was hard to bear."
She added, "They could not rest in peace until this record was set straight."
Brow said Work's letter softened the sting of this year's anniversary of the crash.
"It's not quite as painful," she told the paper. "There's not quite the injustice."
Rep. Walter Jones (R-N.C.) told the Union-Tribune the pilots were convenient targets because the Pentagon needed the troubled Osprey program to continue and succeed.
"It was too easy to let the blame be on those who can't defend themselves, so the plane can't be blamed and the software can't be blamed," Jones said.
The Osprey performs like an airplane and a helicopter but became controversial over its performance and cost. Since the crash, the U.S. used the Osprey frequently on the battlefields of Afghanistan and Iraq.