Philadelphia man who dragged cop reportedly killed by police in Delaware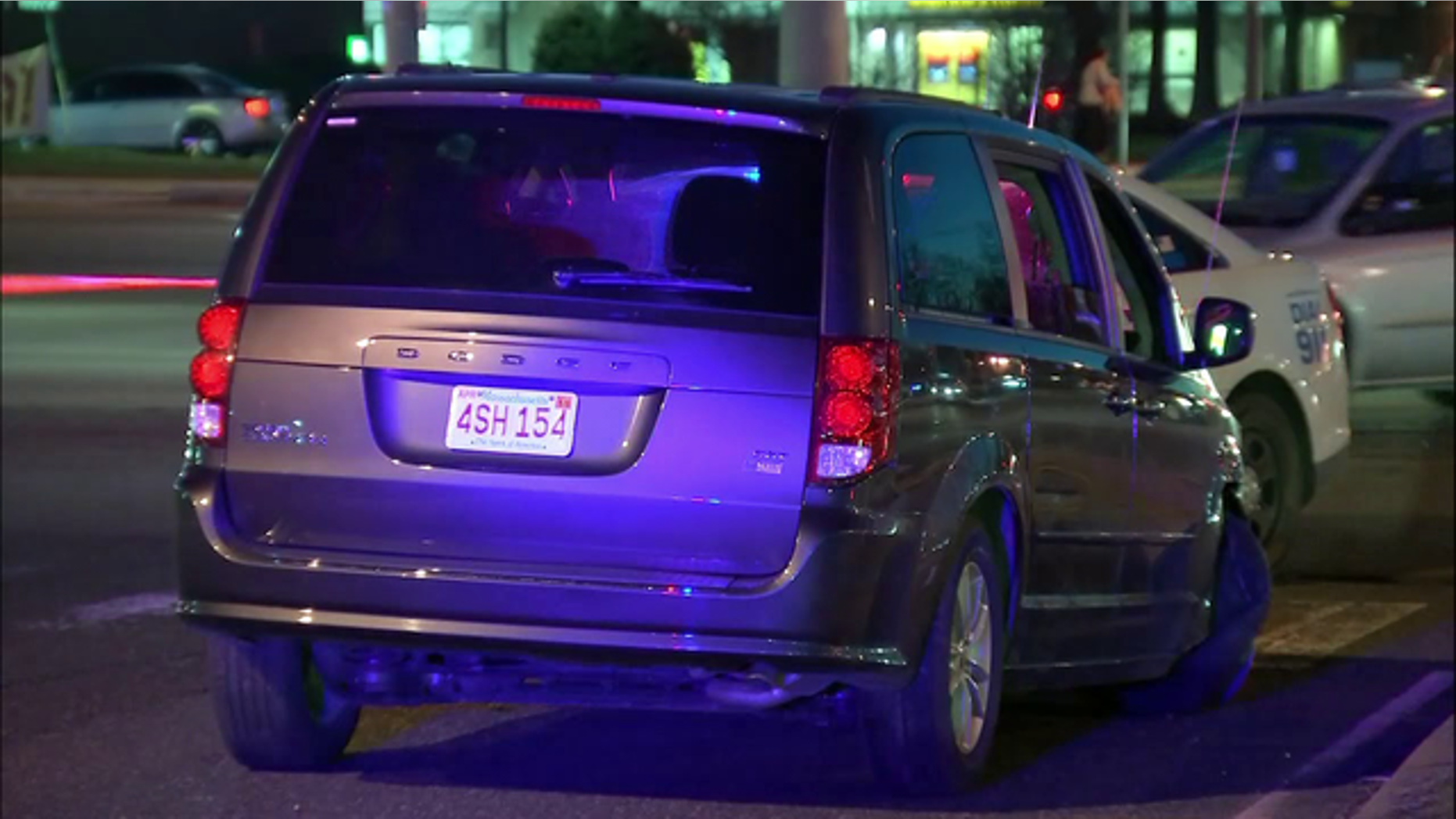 FOX 29's Jennifer Joyce has confirmed from a police source that a man suspected of dragging a Philadelphia police officer with a minivan is the same person who went to Delaware and was shot to death by a police officer there.
The trouble started Wednesday evening at about 5:30. Philadelphia police were called to Kingsessing after a man with a gun tried to drag a woman out of a gray minivan.
LOUISVILLE POLICE OFFICER DIES AFTER CRASH DURING HIGH-SPEED CHASE
When officers arrived, the man hopped into the minivan's driver's seat with the woman still inside.
Investigators say he put it in reverse and slammed on the gas, hitting the officer and dragging him several feet.
MIAMI POLICE SHOOTING: 4 ARRESTED IN ATTACK ON 2 UNDERCOVER DETECTIVES
That's when police say the officer fired his gun, and was somehow able to bounce back and chase the minivan. The officer is alert and recovering.
There was no sign of either the man or the woman for more than 12 hours.
The abandoned Dodge Caravan was recovered about three miles away, near Island Avenue and Lindbergh Boulevard. It has a Massachusetts license plate, so police were looking into who owns it.
Thursday morning, FOX 29's Jennifer Joyce reported the woman is staying with relatives.
Before 8 p.m. Wednesday, New Castle County police in Delaware were called to the Coachman's Manor apartment complex for a welfare check.
FOX 29's Steve Keeley reported at some point, a car apparently driven by a 28-year-old Philadelphia man shoved other cars in the parking lot.
At some point, a New Castle County police car was rammed.
The man struggled with the officer, who fired shots. He was taken to the hospital and pronounced dead.